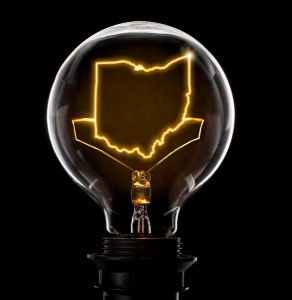 What It Means For Your Bills
In June 2020, AEP Ohio gave Ohioans some serious sticker shock with their proposed increases to distribution electric rates. The original proposal was a $5.68 increase for residential customers who use about 1000 kWh per month. That meant that customers would have been facing an additional $68 dollars a year on their AEP Ohio bills.
Well, thankfully, AEP Ohio has revised their proposal. Customers using about 1000 kWh per month will be seeing a $0.71 decrease on their bills. Coupled with an increased customer charge of $10 per month and the package doesn't grant a huge amount of savings. This is the first change to AEP Ohio electric rates and AEP Columbus Southern rates since 2011. Compared to last year's proposal, this one shifts around charges. That includes lowering some rates to make up for the $2.20 increase to the monthly customer charge. The changes take effect this month.
Why Change AEP Ohio Electric Rates?
These rate changes are going primarily to grid improvements, which will make it safer and faster to restore service during outages. AEP Ohio also maintains a number of streetlights in some areas. The agreement calls for them to replace and update these lights with LED bulbs. It also continues the routine tree trimming that AEP Ohio put into place. The tree-trimming program decreased tree-related outages by about 80% over the last decade. In addition, AEP Ohio is setting up a benefit program for Ohioans who generate their own electricity through renewable sources.
Shop And Save For A New Low Rate
If you're looking to save against rising prices, the best fixed rate available in AEP Ohio is through Tomorrow Energy's 12 Month Fixed. The rate is 5.09 cents per kWh in the AEP Ohio service zone and 5.19 cents per kWh in the AEP Columbus Southern zone. Yes, this fixed rate is slightly higher than AEP Ohio's current Price To Compare rate of 5.03 cents per kWh. However, remember that 12 month fixed rates protect you from price increase over the course the entire year.
If you like to shop frequently for lower rates, note that the plan comes with a $75 termination fee. At the end of your term, make sure to keep an eye out for the two notices you will receive from Tomorrow Energy. Be sure to answer them or Tomorrow Energy may roll you onto a variable month-to-month plan. Consequently, you could see higher bills without realizing your plan has expired.
Watch AEP Ohio Electricity Rates
While the AEP Ohio rate hike isn't as bad now, it's a good idea to keep an eye on your electricity rates. This way, you can stay informed so you can make the best decisions for your home. To stay up to date with more news, updates, and great rates, check out more resources on www.ohenergyratings.com