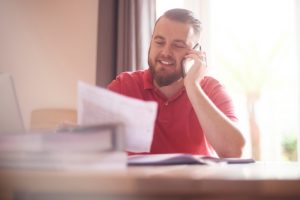 Find Cheapest Ohio Electricity Company
Because businesses and schools in Columbus are closed because of Coronavirus (Covid-19) many people are staying at home using more electricity for work or entertainment. While PUCO has made it easier to deal with late electricity bills during this time, many people might well see higher monthly bills in the future. But while you might need to stay at home, you don't need to stay with a high electricity rate, especially when rates are low. So if you want a cheaper electricity plan in Columbus, Ohio that also has no cancellation fee, then now is the time to shop!
Cheapest Columbus Electricity Plan
Direct Energy's Live Brighter 12 plan is the cheapest of the three plans on this list. With a rate of 5.19 cents per kWh, its low price keeps it ahead of other no cancellation fee plans.  While the price is attractive, Direct Energy doesn't offer a rewards program. However Direct Energy's low rates are one of the reasons it's the 3rd most popular electricity company in Ohio.
Who is the Best Ohio Electricity Company?
Public Power's 12 Month Fixed plan has the second lowest rate of these three plans. Their rate of 5.38 cents per kWh and Power Perks rewards program keeps it competitive with other plans. The Power Perks program tracks a percentage of money you spend in their partner stores to use for discounts. While the discounts you could get from Public Power might not seem convenient during these times of self quarantine, they could help save money later when you're restocking supplies. The money saved could even help pay any late AEP Ohio electricity bills.
Compare Columbus Electricity Rates
Energy Harbor's Safe Harbor 12 is the last plan available without a cancellation fee. Priced at 5.79 cents per kWh, it has the highest price of these three plans. Energy Harbor, like Direct Energy, does not offer any reward program. However, even with its higher rate, it doesn't mean it always costs customers more than plans with a lower rate. For example, assuming an average Ohio electricity usage of 914 kWh, you could spend up to $52.92 on a monthly bill with Energy Harbor. Sure, some cheap plans offer lower rate between 5.10-5.60 cents per kWh, but some of them have cancellation fee that range from $100-$150. You could pay more than twice the cost of a monthly Energy Harbor bill to leave one of these plans.
How Do I Compare Ohio Electricity Prices
Direct Energy's Live Brighter 12 is the cheapest of the three and would offer the most consistent savings over time. But price isn't always the best value. Public Power's 12 Month Fixed plan, while a bit more costly than the Live Brighter 12, does offer savings in other areas. With the ability to save on shopping, it should be easier to save money with groceries. Finally Energy Harbor, though it has a higher rate, offers you flexibility to look for better deals without a cancellation fee. Plus, all three of these companies are in the top 10 best companies in Ohio.
Still, if you know your electricity usage will be high, then the Direct Energy plan could give the most immediate savings. If not, then Public Power could be the better deal, especially if stocking up on supplies is more important. 
For more deals on electricity savings, and electricity saving tips, check out https://www.ohenergyratings.com.