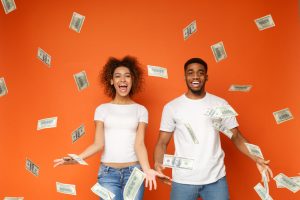 Cheap Ohio Electricity Plans
Everyone loves great deals, no matter what the deal is. Deals on make-up, deals on appliances, and what can be better than getting a deal on your electricity? Not just a deal on only 12 month plans, or 24, but deals for all available plan lengths. If you were hoping for great electricity plans in Cleveland, OH, here are some for every length available.
Shop For the Best Short Electricity Plans
The cheapest 6 month plan available is a slim difference, but APG&E's TrueSimple 6 just beats out the competition. With a rate of 5.32 cents per kWh, and a $100 cancellation fee it can be hard to leave early. However, APG&E offers more convenience to customers than other electricity suppliers. With the ability to go online and view your electricity usage and see a prediction for your usage, it can make budgeting much easier. If you feel you're using too much energy some month's, you can always use tips to save electricity and cut your bill.
Xoom Energy's SureLock 12 is almost the cheapest electricity plan in Cleveland, OH. With a rate of 5.09 cents per kWh and a $100 cancellation fee, it's cheaper to stay than it is to leave early. But Xoom Energy offers more than just a cheap rate with its daily rewards program. Every day you can sign up for a random drawing to win a $500 visa gift card. This rewards system is different from all others where you earn rewards money while you're in their plan over a few months. With Xoom Energy you can potentially make more reward dollars in a few days than with other electricity suppliers.
What Is the Cheapest Long Term Electricity Plans
First Energy Solutions FES Power Plan 18 is the cheapest 18 month plan available. With a rate of 5.68 cents per kWh and a $50 cancellation fee it's easier to leave than other plans. However despite these great prices, First Energy Solutions don't offer a rewards program. But if you prefer the cheapest deal and don't care about rewards programs, First Energy Solutions is a great choice.
Santanna Energy's Premier Pick 24 Month plan is one of Santanna Energy's staple plans. The low 5.68 cents per kWh rate and $100 cancellation fee makes this an amazing choice for long term plans. Also, you can get rewards dollars every month to spend in a few select places. This rewards program and its great prices are great reasons as to why Santanna Energy is one of the best reviewed electricity companies.
Public Power's 36 Month Fixed plan has the longest plan term available with a cheap 5.77 cents per kWh rate and no cancellation fee. Its low rate makes it very competitive when you compare other electricity rates for both 36 and 24 month plans. And while making the commitment for a three year long contract might seem intimidating, the lack of a cancellation fee makes it easy to switch should lower rate come along in the future.
Compare Ohio Electricity Companies
So which of these plans are the best choice? It really comes down to how long you want your plan to last. If you want to wait until electricity rates decrease in the spring shoulder months, APG&E's TrueSimple 6 would be a good choice. But if you want to keep a cheap rate for three years, then Public Power's 36 Month Fixed plan is the best choice.
Plus, switching is as easy as just clicking on a new plan. For more deals on electricity plans, retail supplier reviews electricity as well as great saving tips for reducing your Cleveland electric bill, be sure to check out https://www.ohenergyratings.com.