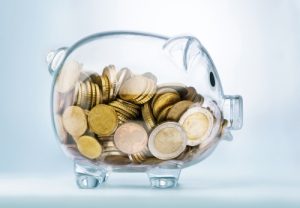 Cheapest Electricity Rates in Dayton Power & Light
Everyone loves amazing deals. Finding that a store has most products half off is a magical feeling. And there are plenty of great electricity deals in Dayton, OH. And that includes deals on plans that last more than a year, and in this case, up to 2 years.
What is the Cheapest Electricity Plan in Dayton?
Public Power's 24 Month Fixed is the cheapest 2 year plan available in Dayton, OH. It's low rate of 5.61 cents per is cheaper than any other long term plan in Dayton. It also has no cancellation fee, making it the easiest 24 month plan to leave. Public Power also has Power Perks, a rewards program where you can earn up to 40% cash back at certain stores. Though that 40% is returned in the form of Public Power's Double Up Reward, which you can only use at a certain stores. The amazing price, no cancellation fee, and the Power Perks reward program are some of the reasons Public Power is one of the Best Ohio Electricity Companies.
Shop For Ohio Electricity Supplier Plans
Xoom Energy's SureLock 24 is the next runner up for the cheapest 24 month plan. With a rate of 5.69 cents per kWh, its rate is a close competitor. However the SureLock 24 has a hefty $200 cancellation fee, and that can put a serious dent in finances. However there is more to comparing electricity plans apples to apples than comparing prices. Xoom Energy has something backing up it's prices though, and that's it's daily rewards program. If you are a customer of Xoom Energy, you can sign up for its daily drawing. If you win, you can get a $500 Visa rewards card.
Compare Ohio Electricity Companies
APG&E's TrueSimple 24 is the last 24 month plan available in Dayton, OH. It has the highest rate with 5.80 cents per kWh and a $200 cancellation fee. But out of all three of these plans, APG&E offers the most convenience. APG&E lets you check your electricity usage when ever you can access the internet. You can also see a prediction of what you'll pay for your electricity supply based on your usage. Unfortunately, the amount doesn't include your Dayton Power & Light's distribution charges. But knowing what the APG&E portion of you bill is can you estimate what the full amount will look like.
What are DPL Distribution Charges?
DPL distribution charges are what DPL charges to send electricity from where it enters their switching yards, over their local grid to your home. Their charges reflect DPL's cost for maintaining the local grid and ensuring its reliability and safety.
The current DPL residential electric distribution service tariff (number D17) is:
Customer charge of $7.00
Energy Charge of $0.0233154 per kWh
This means if you use 1000 kWh per month, these DPL distribution charges break down this way:
1000 kwh x $0.0233154 per kWh = $23.31 (kWh used)
$23.31 (kWh used) + $7.00 (customer charge) = $30.31.
Find the Best Electricity Plans
Each plan has its own strengths and weaknesses. Public Power has the cheapest electricity rate and easiest to leave if you want to. Xoom Energy offers a great rewards program alongside a cheap rate. Finally APG&E offers the most convenience out of all three, letting you check on your usage and see a prediction any time you're online. While deals are great, they won't last forever. The EIA predicts that electricity prices might rise later this year. If you're thinking about shopping new electricity plans, now is the time to start!
For more information of on electricity plans, and energy saving tips, check out https://www.ohenergyratings.com.