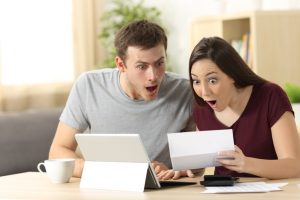 Compare Best Rated Ohio Electricity Companies
Choosing a great electricity supplier that beats the local standard service offer can be hard. With companies offering different deals all the time, even a rating system for companies might not be enough. The best way to compare companies and their plans is by comparing their good points with their bad points. With the Ohio electricity company reviews as a basis, we'll track down the best 12 month electricity plan in Akron, OH for you.
Cheapest Best Rated Plans in Akron, OH
Direct Energy's Live Brighter 12 plan is the cheapest 12 month plan from a highly rated company. Direct Energy has a total rating of 4.75 stars which leaves it as the 3rd highest rated company. The Live Brighter 12 has a rate of 5.29 cents per kWh, and has no cancellation fee. While the Live Brighter 12 has the lowest prices available, it doesn't offer anything besides those low prices. While that's fine for some customers, others might expect more.
Public Power's 12 Month Fixed plan is the second cheapest plan, with a rate of 5.3 cents per kWh. Public Power is the 5th highest rated electricity company in Ohio. It has no cancellation fees and the Power Perks program.  With the Power Perks program you could get up to 40% of your purchase back as a discount in Power Perks. After you reach $25 saved in Power Perks you can double up the amount as a reward to spend money at certain stores, or get a Visa rewards card. With what the Public Power 12 Month Fixed offers, it's one of the best Ohio electricity plans.
Santanna Energy Services Premier Pick 12 Month is the third cheapest plan from a highly rated company. With a rate of 5.36 cents per kWh but a $100 cancellation fee, this plan might not seem as great as the last two plans. But Santanna Energy Services also provides an amazing rewards program called Santanna Energy Rewards. You can get discounts and promotions for dining, shopping, or traveling. Because of this incentive, Santanna Energy Services rests at the 4th highest rated Ohio electric company.
Ohio Edison Best Electricity Companies
Constellation Energy's 12 Month Home Power Plan has a rate of 5.59 cents per kWh and a low $25 cancellation fee. With Constellation's Satisfaction guarantee deal, the cancellation fee doesn't even count for the first 90 days of the plan. It's no wonder Constellation Energy also holds the spot as the 2nd highest rated electricity company in Ohio. 
The last electricity plan from a highly rated electricity company is Energy Harbor's Harbor Power 12. With a rate of 5.69 cents per kWh and no cancellation fee it stays ahead of other plans with cancellation fees. Despite the great prices, Energy Harbor does not offer a rewards program for customers.
Compare Best Plans in Akron, OH
Each plan has its own flaws and advantages. Direct Energy's has the cheapest plan with no cancellation fee. Public Power has a similarly priced plan but has a rewards program. Santanna has a constant rewards program which you get monthly. Constellation Energy meanwhile has a plan with a cheap rate and their satisfaction guarantee deal. Finally Energy Harbor has a cheap rate and no cancellation fee.
Though prices aren't everything to plans, customers like paying less. So, when it comes to weighing a cheap price versus a rewards plan, it boils down to what does the customer value. Taking into account the average Ohio household electricity usage, 914 kWh's, the average monthly supply charge for Direct Energy's plan would be around $48.35. However with Public Power's plan, that cost would be $48.44. Lastly, with Santanna Energy's rate, it could cost around $48.99 monthly. With those figures in mind, both Santanna Energy's and Public Power's rewards programs could help save money in the long run with monthly discounts on shopping and dining. So, while the Direct Energy plan's low rate is the most direct way to save money, the discounts Public Power and Santanna Energy offer could help save more money but indirectly in areas other than your monthly electricity bill.
All the plans presented are all offered by the highest rated Ohio electricity companies based reviews from people like you. For more information on electricity plans and tips on saving electricity, check out https://www.ohenergyratings.com.