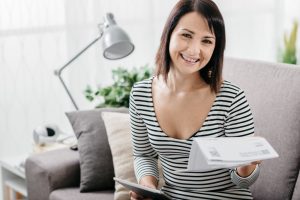 Still on a variable rate electric plan, paying a fluctuating rate month-to-month in Columbus, Ohio? Facing a crazy high Ohio electric bill after the January Polar Vortex? You don't have to suffer through unpredictable electric rates anymore. Switch to a fixed-rate electric plan to save money on your electric bill and pay the same, reliable rate every month. Remember, we're not done with winter yet and another cold-weather rate spike could be just around the corner.
Quoted rates do not include AEP Ohio distribution tariffs.
LifeEnergy 24: With the lowest electric rate of the bunch, LifeEnergy's 24-month electric plan is a great way for Columbus Southern Power consumers to save. At 5.59 cents per kWh, the average Ohio household will pay an average bill of about $50.03 per month on electricity. You'll also have the added benefit of locking down a low rate for 2 years! Make sure you're ready to commit, though—this plan has high cancellation fee of $149.
Constellation 36 Month Home Power Plan: Just a slightly higher rate than LifeEnergy, Constellation offers a 36-month plan that can lower your electric bill. With a $25 cancellation fee, switching plans during your term won't be free, but isn't too expensive either. The 5.79 cents per kWh rate will run the average household $51.82 per month. With this long-term contract, lock-in a low rate for 3 years!
Direct Energy Live Brighter 18: Unlike its competitors, Direct Energy has no cancellation fee and a competitive rate, too! With no fee, customers are free to choose another electric service plan at any time. At 5.79 cents per kWh, Direct Energy delivers electricity at the same rate as Constellation's long-term plan. On the downside, only new customers or those who haven't had a contract in the previous 90 days are eligible.
Constellation 18 Month Home Power Plan: At 5.99 cents per kWh, this electric plan has a low rate, but is a little more expensive than the competition. For average Ohioan facing an average bill, that's about $52.81 a month for 18 months with this plan. Just like the Constellation 36 month plan, your contract would include a $25 cancellation fee.
Constellation 12 Month Home Power Plan: Almost all the details here are the same as Constellation's 18-month plan including rate and cancellation fee. But with this plan, you sign up for 12 months of service instead of a year and half. This could be appealing to short-term renters or people who appreciate more flexibility in their electric service commitment.
Looking for more information to lower your electric bill? Ohio Energy Ratings is the best way to compare Ohio electric rates and save money. Columbus electricity shoppers can simply hop onto the site, enter their zip code, and compare apples-to-apples on available electric plans with cheap rates.
Compare the electric plans listed here with others in your area at: https://www.ohenergyratings.com/electricity-rates.