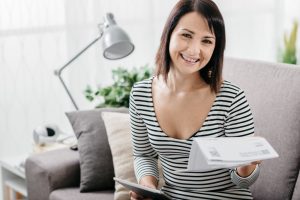 Are energy rates in Akron, OH, going up?
In February we posted about the best 12-month rate in the area (check it out here) to help you lower your electric bill in Akron, OH. At the time, Public Power held the top spot with a cheap rate of 6.3 cents per kWh. But with electricity prices typically higher in the summer and the Energy Information Agency predicting a steady increase in electric rates through 2019, it's a good time to compare rates with Ohio Energy Ratings and make sure you're getting the best deal.
Comparing rates and plans is quick and easy with a tool like Ohio Energy Ratings. Simply enter your zip code and get all the information you need to make a smart decision organized all in one place. When you visit the site looking for the lowest price in Akron, you'll see a several great options.
North American Power 12-Month Fixed: in our group of three contenders for best 12-month plan in Akron, OH, North American Power is the standout for two reasons. It has the cheapest price at 6.2 cents per kWh and is the only supplier to charge a cancellation fee. This plan will save you $10.74 per year compared to the next cheapest rate and $150.36 when compared to the most expensive rate in the area. Be wary that North American charges customers a cancellation fee of $10/month remaining on their contract. Customer who want to switch electric providers early on in their contract could face a fee of over $100!
Public Power 12-Month Fixed: With a slightly higher rate than the cheapest available, Public Power is a solid choice at 6.3 cents per kWh. The supplier has held steady at its rate from nearly six months ago and does not charge a cancellation fee. That means that for just 0.1 cent more per kWh you buy the ability to choose a new supplier at any time with no penalty. And that tenth of a cent only costs you about $10 for the year.
Direct Energy Live Brighter 12: With Direct Energy's plan you'll enjoy the same cheap electric rate of 6.3 cents per kWh and you won't be penalized for switching suppliers before your contract runs out. Direct Energy also prides itself on a robust customer service network that includes active social media for increased accessibility.
When to shop for a new electric provider on Ohio Energy Ratings?
Ohio Energy Ratings is a great tool to help save you money on your Ohio Edison electric bill. But when is the best to shop to save the most? Because it's so easy to compare electric plans and find the best electric provider in Akron, it's a good idea to check rates every few months, especially when you have a plan that doesn't charge a cancellation fee!
And don't forget that rates are predicted to increase over the next 18 months, so if you can lock-in a low rate now, you stand to save some serious money over your neighbors in Akron! Visit us to shop rates and save at https://www.ohenergyratings.com/electricity-rates.