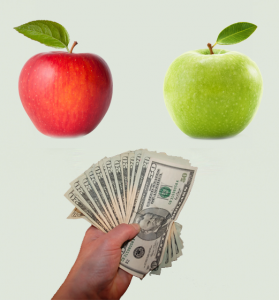 There's no reason you should settle for less than the best when it comes to your energy plan. With so many options for cheap electricity, all you need do is compare electric plan options to find the best fit. Comparing electric plans to find the cheapest rate and best supplier is simple and fast with Ohio Energy Ratings. Let's get started with a quick look at the five best 12-month electric plans in Youngstown.
Constellation 12-Month Green Home Power Plan: With the cheapest rate of the bunch and a strong green energy incentive, Constellation is the plan to beat. Although it does have a $25 cancellation fee, at just 6.0 cents per kWh, the plan will only cost the average household $53.70 per month. Sourcing 100% of its electricity from wind power, this plan is a big draw for environmentally conscious shoppers.
Direct Energy Live Brighter 12: Coming in with a slightly higher rate of 6.2 cents per kWh, Direct Energy is stiff competition for best plan in Youngstown. The plan saves you money with no cancellation fee, but unfortunately is only available to new customers and those who haven't had a contract with this supplier in the last 90 days. Average households can expect to spend about $55.49 per month with this plan.
 North American Power 12-Month Fixed: Matching Direct Energy's cheap rate of 6.2 cents per kWh, North American Power is a contender for best 12-month energy plan in Youngstown. Watch out for the cancellation fee of $10 per month remaining on the contract, however. The average household can expect monthly electric bill to be around $55.49; the savings should be enough to stay with the plan to the end of its term!
Xoom Energy SureLock 12: This supplier may not have the best rate in Youngstown, but they still make the top five with a cheap rate of 6.6 cents per kWh. At that rate, the average consumer can expect monthly energy bills to be about $59.07 with Xoom Energy. Shoppers should be aware of the hefty $100 fee that comes with early cancellation from this Ohio Edison supplier.
Public Power 12-Month Fixed: Going toe-to-toe with Xoom Energy with a cheap rate of 6.6 cents per kWh, Public Power may get the upper hand with a $0 cancellation fee. No penalty for cancellation means you are free to switch to a new supplier at any time. You can expect to pay about $59.07 per month with this fixed-rate plan.
Get the plan you deserve without putting in hours of work. All you need to do to get the best plan in Youngstown, Ohio is visit Ohio Energy Ratings, enter your zip code, and easily compare tons of Ohio electricity rates and plans in one place.
Choose a supplier that will save you money today when you shop electric plans with Ohio Energy Ratings: https://www.ohenergyratings.com/electricity-rates.