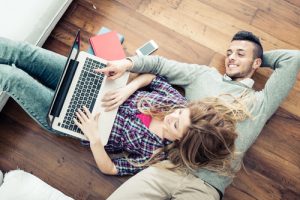 Compare Great Electricity Plans Against AEP Southern
Summer temperatures are here, waiting for you to power up those box fans, window air conditioners, pool pumps and more. Unfortunately, higher summer electricity prices are also here, and AEP Columbus Southern has raised its price to compare. AEP is currently offering 5.36 cents per kWh at a variable rate. Fortunately, there are loads of rates out there to pick from. Of course, this begs the question: Who has the best 12 month electric in Columbus?
The Cheapest 12 Month Plan In Columbus.
Right now, the best electric plan in the Columbus market is the Tomorrow Energy 12 Month Fixed plan. At the low price of 5.19 cents per kWh, this plan is lower than AEP's variable price to compare. This plan does have a $75 early termination fee, but with all the savings you'll be making, you'll want to stick with this one.  At the end of your term, you'll get two notices from Tomorrow Energy explaining what your new rate plan could be, and how to go about renewing, or cancelling your service with them.
A Great 12 Month Plan To Save Money
Our second great 12 Month plan is the Santanna Preferred Plus 12 Month. This is slightly more expensive than the previous plan, at 5.24 cents per kWh and does come with a $100 early termination fee. However, this is still .12 cents lower than the AEP price to compare! While that may not sound like a lot, over time and usage, that could mean a hefty chunk of savings for you. At the end of your term, you get two notification letters at 90 and 45 days. Watch your mail! Your term will be rolled onto a month-to-month variable rate plan if you do not respond.
No Cancellation Fee To Worry About
At the high end of our suggestions, we have Energy Harbor's Safe Harbor 12 plan. At 5.98 cents per kWh, this plan is more expensive than the price to compare. That doesn't make this plan any less excellent of a choice though! The Energy Harbor's plan comes with no early termination fee, making it an excellent choice if you see moving being an option in your future! However, this is another plan that requires you to watch your mail. To avoid costly variable prices at the end of your term, shop around early for a new option, or make sure you pay close attention to your renewal term letters.
Get the Best Choice for Electric in Columbus
With these three great offerings for the Columbus area, you'll find something that fits your home perfectly. If you don't find it here, don't worry! There are tons of plans for your area waiting to be discovered all over Ohio. For more great ways to save on your electricity bill, or for more great plans, check out www.ohenergyratings.com