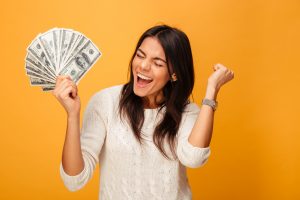 A New Price To Compare Means Great New Rates
Is your electricity bill climbing a little too high for comfort? The Toledo Edison price to compare has jumped pretty high, all the way to 6.40 cents per kWh, but that doesn't mean you have to pay an arm and a leg for your electricity. Now's the time to take advantage of the great low prices offered through Ohio Electricity Choice. We've picked out a variety of low price, great rates to get you started. Don't miss these electricity rates in Toledo!
Crazy Cheap Electricity — At A Price
If you're on a budget, it can be hard to find a really low price that doesn't come with a mound of caveats. Thankfully, Public Power has come to the rescue. Their Electric 18 Month Fixed Rate only comes with one. At just 3.99 cents per kWh, this 18 month plan has the lowest electricity rates Toledo, and comes with no early termination fee. However, this plan does come with a small monthly fee of $9.99. But, that little fee keeps your electricity capped at the low rate for 18 whole months. Keep an eye on your mail for your renewal notices. This plan will auto-renew if you do not take action.
An In-Between Electricity Rate
Need something a little shorter to bridge a gap between two good plans? Check out NRG's Electric Choice Plan 3 Month great rate! At just 4.70 cents per kWh, this rate also comes with no early termination fee. Please note that this price is only guaranteed the first 3 months of your contract with NRG. That's because this plan is actually a month to month plan, with an introductory special. After the first three bills, it continues as a variable rate. Be sure to read the terms of service before you sign and make sure you watch out for your last bill!
An Electricity Rate With Great Benefits
Looking for your electricity bill to do more than just pay the bill? Check out Xoom Energy's SureLock 6. This plan is still way below the price to compare at 4.79 cents per kWh, and comes with a great bonus. Xoom Xtras offers rewards that can get you gift cards for online shopping, coupons for things like tires, and points for your favorite restaurants! This rate does come with a $50 early termination fee, and be sure to watch your mail when renewal time comes around! Xoom Energy auto-renews your contract on a month-to-month variable rate if you don't respond to their mailed notices.
Shop Great Electricity Rates in Toledo Today
Even with the Toledo Edison price to compare shooting up, you can always find a great rate for your electricity! But this list is just the start of the great rates available to in Ohio. It's never too late to switch and save on your electric rate. For more great tips, news, and plans, check out www.ohenergyratings.com