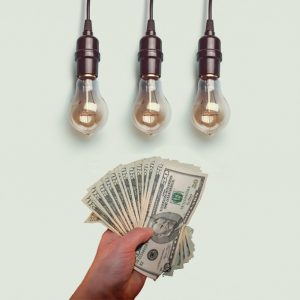 Save Big With Super Low Electricity Rates
With Covid restrictions coming down and more Ohio cites opening up, electricity prices may rise this year. If you're looking to cut your Cleveland electric bill in, watch out! The Illuminating Company's Price To Compare is 6.38 cents per kWh right now. However, this is a variable rate and you pay for all the ups and downs of the electricity market! Instead, consider a great fixed rate plan that locks in a low rate from 6 months to as long as 3 years. If you want to save some money, let's check out the cheapest electric rates in Cleveland.
Super Cheap Electricity For Your Budget
If you're on a budget, it can be hard to find a really low rate that doesn't come with a mound of fine print exceptions. Thankfully, Public Power has come to the rescue. Their Electric 18 Month Fixed Rate only comes in at just 3.99 cents per kWh. If you're looking for the cheapest electric plan, this 18 month deal is the lowest priced on the market. There's no early termination fee but it does come with a small monthly fee of $9.99. Lastly, keep an eye on your mail for your renewal notices. This plan will auto-renew if you do not take action.
An In-Between Electricity Rate
Need something a little shorter to bridge a gap between two good plans? Check out NRG's Electric Choice Plan 3 Month great rate! At just 4.60 cents per kWh, this rate also comes with no early termination fee. Technically, however, this plan is a month to month plan with an introductory special. This rate is only guaranteed the first 3 months of your contract with NRG, and after that, it continues as a variable rate. Be sure to read the terms of service carefully and make sure you shop around during the last month of the three month term!
A 6 Month Rate That's Light On Your Wallet
The Santanna Preferred Plus 6 Month is still far below the price to compare, and you get the benefit that that price will not change. If you decide to leave this plan later on, however, you'll pay a $100 cancellation fee. At the end of your term, Santanna will roll your rate onto a variable month-to-month, if you choose not to renew. So, watch for those notices.
Don't Miss The Cheapest Electric Plans in Cleveland!
Shopping for electricity doesn't have to be something that makes you sweat. Use these rates as a great jumping off point! There's always a rate that will fit your home perfectly. Be sure to grab one before the Illuminating Company Price To Compare changes at the end of the month! For more great rates, tips, and tricks, check out more at www.ohenergyratings.com