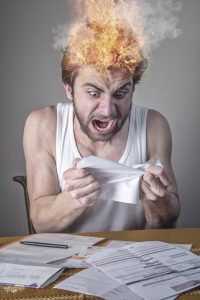 Compare Great Fixed Residential Rates For Your Home
Summer is coming in full force now at the end of May. Don't be caught in the heat with an electricity bill that matches the temperature outside! While the Ohio Edison price to compare is low at 4.83 cents per kWh, it only lasts until the end of the month. Don't let their changing rates burn you this summer. Here's how you can shop best fixed-rate energy in Akron to make saving money a breeze.
The Cheapest 6 Month Rate In Akron
Looking for something short term but dirt cheap? Check out the Santanna Preferred 6 Month Plus. It's currently priced at 4.59 cents per kWh, which is almost a whole quarter cheaper than Ohio Edison's price to compare. However, be aware there is a $100 early termination fee. Also, at the end of your contract, the plan will roll over onto a variable month-to-month contract with no cancellation fee. Santanna will notify you before the plan expires. That's the time to shop our best fixed rate plans again!
A Cheap Rate With A Low Cancellation Fee
If you're looking for some more flexibility, check out Xoom Energy's SureLock 6. The rate is currently at 4.79 cents per kWh, with a cancellation fee of $50. However, the great benefits of this plan come with the Xoom Xtras. This is a program that gives you discounts and gift cards just for paying your electricity bill. At the end of your term, Xoom Energy will switch your plan to a variable month-to-month. So, shop for the best fixed rate when the expiration notifications arrive!
The Cheapest 12 Month Rate In Akron
A full year of cheap electricity can save you a bundle! While the Santanna Preferred Plus 12 Month is more expensive than the price to compare at 5.49 cents per kWh, you do get the benefit that that rate will not change during that term! However, if you switch to a cheaper rate later before your contract ends, you face paying a $100 cancellation fee. At the end of your term, Santanna will roll your rate onto a variable month-to-month if you choose not to renew or switch providers.
A Year With No Cancellation Fee
Though it's a higher rate at 5.99 cents per kWh, the Public Power 12 Month Fixed plan does come with one important benefit: no early termination fee. If you're looking for something to finish out a lease instead of a variable rate plan or want a few months longer to shop, this can be a great option. However, keep in mind that this price is for new customers only. At the end of the contract, Public Power will roll your plan over to a variable month-to-month at the end of your term. Again, those renewal notices mean "Shop Now!"
Shop Best Fixed Rate and Beat The Heat
Shopping for electricity this summer doesn't have to be something that makes you sweat. Use these rates as a great jumping off point! It's easy to save money when you shop for the best fixed rate! There's always a plan that will fit your home perfectly. Be sure to grab one before the Price To Compare changes at the end of the month! For more great rates, tips, and tricks, check out more at www.ohenergyratings.com