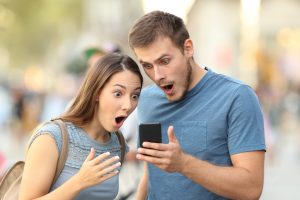 Compare Cheap Electricity Rates in Ohio
Most electricity generators run on natural gas and because most Ohio residents use natural gas for winter heating, demand is going to start pushing natural gas prices up. That means that electricity prices will begin rising just in time for cold weather, too. But don't despair! Both natural gas supplies and production are high and it's likely that cheap electricity in Ohio will stick around awhile longer than this time last year.
The good news is that if you missed the cheap shoulder month pricing a few weeks ago, there is still time to shop for cheap electricity plans in Marble Cliff, Ohio.
Cheap Electricity Plans in AEP Columbus Southern
The cheapest plan available in Marble Cliff is the Direct Energy's Live Brighter 12 plan. It has a low rate of 5.69 cents per kWh and no cancellation fee. But on top of the cheap rate and no cancellation fee, it has great online payment options. You can also track your usage, renew your plan, and set up auto-pay. Direct Energy is a highly rated Ohio electricity company, customers love the amazing customer service they provide. Many people like you agree that the cheap price and great customer service makes this plan an excellent choice.
Find Cheap Electricity Rates, Ohio
Quake Energy's 12 Month Fixed plan is a competitive plan with a rate of 5.75 cents per kWh. It has a cancellation fee of $50, but does not offer any online payment options. While this plan doesn't have many features, the savings it offers is undeniably great.
Public Power's 12 Month Fixed also provide great savings. With a slightly higher rate of 5.77 cents per kWh, and no cancellation fee, this plan offers great savings and, if you change your mind, switching convenience. The cheap rate electricity rate is one of the reasons Public Power is a great electricity supplier.
APG&E's TrueSimple 12 also offers a 5.77 cents per kWh rate. It has great online payment options, however it comes with an expensive $150 cancellation fee. While the cancellation fee digs makes leaving the contract more difficult, it does offer more online capabilities than the other plans including the convenience of getting an estimate on what you'll pay that month based on your usage.
Shop For Cheap Electricity Rates in Ohio
Constellation Energy's 12 Month Home Power Plan has a cheap rate of 5.99 cents per kWh. While it does require a small cancellation fee of $25, the plan comes with the Constellation Guarantee Period. If you don't like the service and choose to leave within three months, you will not have to pay the cancellation fee. The one downside is that there are no online payment options available in Ohio at the moment. Constellation has shown itself to be a reliable supplier to many customers, earning it as the second most highly rated electricity supplier.
Comparing Electricity Plans
Xoom Energy has two 12 month plans available at a cheap price. But the trick to saving money is to compare them Apples to Apples. Xoom Energy's SureLock 12 is the cheaper of the two, with a rate of 5.79 cents per kWh. The cheap rate is competitive to other 12 month plans because its rate is higher only by 1/100th of a cent compared to other plans. Xoom Energy's SimpleClean 12 has a slightly higher rate at 5.89 cents per kWh. However Xoom's SimpleClean 12 is a green plan. When you sign up for this plan, you're doing your part to help the environment by supporting renewable sourced energy through the purchase of 100% green energy REC's. While both these Xoom Energy plans share a $100 cancellation fee, their cheap and affordable price makes up for that.
What is the Best Ohio Electricity Plan?
All these plans are cheap and offer Columbus area electric customers great options for convenience and bill management.  Quake Energy has a good price and excellent online payment options.. While Public Power's plan has a cheap rate and no cancellation fee, there's limited online convenience. Direct Energy's is the cheapest and offers great online payment options. Meanwhile, if online convenience is important to you, APG&E has a good rate that's higher than Direct Energy, but it offers online tools that even lets you see a prediction of your monthly bill ahead of time. Constellation Energy is a highly rated supplier and has great deals, but has no online capabilities. While Xoom provides two different plans, one a green energy plan, the other a standard but cheap plan.
Whatever plan you're interested in, you should shop fast. With the fall shoulder month pricing gone, because electricity prices will begin rising as winter temperatures fall lower. For more deals on cheap electricity plans in Ohio, check out https://www.ohenergyratings.com.