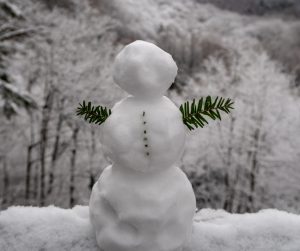 Find Best Long Term Electricity Plan
The cold winter is setting in as we near Thanksgiving, snow is starting to fall and the mornings filled with cold air. But the other thing in the air is savings.  Natural gas prices have fallen this year because of high production and strong supply. That means Ohio electricity rates are low right now and that means now is the time to shop for cheap electricity plans. So, here are the best 24 month electricity plans in Cleveland, OH.
Cheapest Electricity Plans in Cleveland, OH
The first and cheapest 24 month plan is Public Power's 24 Month Fixed. With a cheap rate of 5.78 cents per kWh and no cancellation fee, this plan is the cheapest 24 month plan available. This plan does have online payment, but compared to other plans, it's limited. But the low rate alone is a good reason why Public Power is one of the best Ohio electricity companies.
The second cheapest 24 month plan in Cleveland, OH, is APG&E's TrueSimple 24 plan. With a low rate of 6.10 cents per kWh, this plan combines a low rate with plenty of convenience. This plan not only offers online payment, but you can see a prediction of what the bill's price will look like by the end of the month.
Shop for Best Electricity Rates
Santanna Electricity Services' Premier Pick 24 Month is a great plan. With a rate of 6.47 cents per kWh, but an average cancellation fee of $100. Santanna does not offer online payment but it does offer other means including payment over the phone. The electricity rate this plan has makes it a competitive plan, even if it's not as low as other plans.
Xoom Energy's SureLock 24 offers a rate of 6.99 cents per kWh. Though not the cheapest, it offers a lot of convenience. When you get a plan with Xoom Energy, you gain access to an online account with them. You can pay your bills online, and you can make a single payment without signing into your account with them.
Compare Ohio Electricity Company
The last plan available in Cleveland, OH, is Tomorrow Energy's 24 Month Fixed. While it has a high rate of 9.99 cents perkWh, it is the only 100% green 24 month electricity plan. And while this plan has a higher rate when comparing apples to apples with electricity plans, it allows you support electricity from renewable resources being used in Cleveland.
Best Electricity Plan in Cleveland, OH
While all these plans are vastly different, they all have a specific use. If you want the cheapest plan available, Public Power provides what you want. But if you want a bit more convenience, APG&E offers a low price with a good online utility. Xoom Energy offers even more convenience with online bill estimates and even paying your bill without logging into an account. Santanna lets you pay over the phone, so you can pay anywhere with or without internet connection. Lastly, Tomorrow Energy offers a green plan so that you can help protect the environment by supporting Ohio renewable energy.
The winter wind is picking up and electricity rate savings are starting to blow away. Shop now before these rates are gone. For more information on electricity plans and savings, check out https://www.ohenergyratings.com.