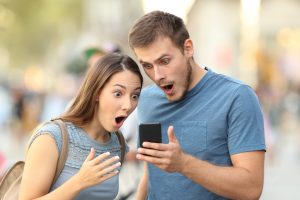 How can I find a cheap electricity plan to lower my energy bill in Cincinnati?
The great thing about a deregulated energy market is you can compare Ohio electricity rates to find the best plan. The downside is comparing plans can take a long time if you're using several websites or making phone calls. Shoppers who want to simplify the process of choosing a new electric supplier should use Ohio Energy Ratings to get all the information you need about cheap Cincinnati rates organized in one place.
Constellation 36-Month Home Power Plan: this plan is the lowest of the low at just 5.5 cents per kWh. With such a low rate, electricity will run the average household about $49.22 per month and $590.70 per year. You'll have to watch out for Constellation's $25 cancellation fee, however. Though not ideal, the fee is still low and the rate may save you enough to risk it. Locking in your low rate for 36 months not only protects you from spiking energy prices but you also don't have to worry about shopping for electricity plans for three years!
Public Power 36-Month Fixed: another three year term at a low rate, electricity with Public Power costs 5.9 cents per kWh. Although you can find a cheaper rate with Constellation, the difference only adds up to about $3.58 per month for the average household. Electricity charges on this plan will cost approximately $633.66 for the year. Also keep in mind that Public Power does not charge a cancellation fee, so you're always free to switch electric suppliers.
Public Power 24-Month Fixed: a shorter 2-year plan with Public Power with the same low rate of 5.9 cents per kWh, this is another great option for cheap electricity in Cincinnati. The downside to a shorter term is you won't lock in your low rate as long and may be looking at high prices when the contract ends. This plan also promises a $0 cancellation fee, which means you're always free to compare Ohio electric rates and find a new plan.
Sperian 6-Month Fixed: with a rate between the high and low of recommended plans in Cincinnati, Sperian is a good choice for a short-term commitment. At 5.8 cents per kWh, an average usage bill on Sperian's plan will cost you about $51.91 per month. While the rate is low, the cancellation fee is quite high at $49. However, with such a short term, the cancellation fee is less of a risk and the savings with the low rate may make it the right plan for customers needing a such a short term commitment.
Get an Ohio Energy Ratings recommended energy plan in Cincinnati.
Ohio Energy Ratings has made the process of comparing and selecting electric plans in Cincinnati a breeze. Simply type in your zip code and immediately see the top recommended plans plus many more. With all the important details organized in one place, it's fast and easy to compare apples-to-apples and find the best electric provider for you. Signing-up with your new electric supplier shopping for a new electric plan is a one-stop process at https://www.ohenergyratings.com/electricity-rates.