Best 18 month Electric Plans in AEP Columbus, OH! 
Posted on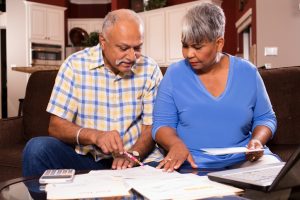 Whether you're shopping for a few last-minute holiday gifts or saving up cash for a New Year's resolution, it's a time of year when we're all looking to put away some extra money. An easy way to save money is lowering your electric bill with an 18-month fixed-rate electric plan. If it's been a while since you've compared Ohio electric rates, you might be able to lower your bill significantly!
What 18-month electric plans are available in Columbus?
Direct Energy Live Brighter 18: Of the three available 18-month plans, Direct Energy features the cheapest rate, 5.89 cents per kWh. For an average Ohio home using around 895 kWh a month, that rate will bring your generation cost to $52.71 a month (AEP transmission rates not included). The plan is only open to new customers, however, so you can't sign up if you've had a contract with Direct Energy in the previous 90 days. Besides the low rate, customers will also appreciate that there is no cancellation fee, leaving you free to switch suppliers at any time with no penalty. Constellation 18 Month Home Power Plan: Constellation scores a close second place with their electric rate at 5.99 cents per kWh. At that rate, you can expect your bill  for generation costs to run about $53.61 per month. The supplier charges a cancellation fee of $25 if you want to end your contract early. But with a solid electric rate and relatively low cancellation fee, this plan could definitely still save you money! Sperian 18 Month Fixed: With the final offering in 18-month plans for Columbus, Sperian falls off pace with its competitors a bit when it comes to electric rate. At 7.17 cents per kWh, the rate is more than 20% higher than the cheapest rate in the category. You can expect your generation cost to be about $64.17 a month with this fixed rate. Sperian also charges a heftier cancellation fee of $75, so you want to be sure it's a good commitment before you get into a contract. Update—Sperian Energy Corp. only recently changed its name to Tomorrow Energy Corp. Stay tuned for plan changes! If you've been avoiding shopping for a new electric rate because you didn't have the time to spend online or on the phone, Ohio Energy Ratings is a great resource for you! Simply punch in your area code and see tons of available plans in your area with cheap electric rates and other bonus features like low fees or green energy. Get more details on the plans featured here, or shop for the plan that fits you best when you visit us here: https://www.ohenergyratings.com/electricity-rates.