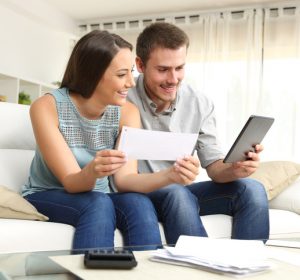 No matter when you do it, moving takes a bite out of your wallet. But when you move in summer, you may take hit on your electric rate with peak summer rates. The National Weather Service predicts hotter than average temperatures for August with the trend continuing into early fall. These temps could push rates even higher! But since we can't go without electricity, let's check out your options for cheap electric rates in Columbus.
What are the best electric plans to lower my bill in Columbus with AEP Ohio?
Constellation 6-month Home Power Plan: college students with a short-term lease or shoppers who want to reassess rates in a few months may find this plan appealing. At 6.2 cents per kWh, it's the cheapest rate for a 6-month plan in Columbus. With average electricity usage, expect to pay about $55.49 per month for electricity. But watch out for the $25 cancellation fee from this AEP Ohio supplier!
Constellation 36-month Home Power Plan: the term is 6 times longer and the rate is 11% cheaper for the second Constellation plan on our list. At 5.5 cents per kWh, the plan offers the cheapest rate in Columbus, but still has that $25 cancellation fee to contend with. Expect your electric bill to run you about $49.23 per month. Over 6 months, savings will add up to $36 compared to the first Constellation plan, which might make the cancellation fee worth the risk!
Direct Energy Live Brighter 12 Plan: get a cheap rate, no cancellation fee, and a moderate term length with this electric plan. At 6.1 cents per kWh, electricity will cost you about $54.60 per month; but with no cancellation fee you're free to compare rates and switch electric suppliers at any time. The low rate is available to new Direct Energy customers only.
Public Power 12-month Fixed Plan: another option with a 12-month term, Public Power offers a plan with a 6.3 cents per kWh rate and no cancellation fee. At this rate, you'll pay about $56.39 per month for electricity, but you'll also have the freedom to choose a new supplier at any time without paying a fee.
Direct Energy Live Brighter 18 Plan: save more money with a longer term and no cancellation fee with the 18-month Direct Energy plan. The cheap rate is only available to new customers. At 5.7 center per kWh, you will pay about $51.02 per month for electricity. Don't forget, you can also switch suppliers at any time with no penalty.
The smartest way to save money on electricity when you move is to use Ohio Energy Ratings, compare plans, and choose the best provider in Columbus. Because rates, fees, conditions, and details are all organized in one place, Ohio Energy Ratings makes it easy to compare and save.
Whether you're a college student moving into your first apartment or an experienced homeowner, trust Ohio Energy Ratings to help you save money on electricity when you move this summer. Visit us here: https://www.ohenergyratings.com/electricity-rates.