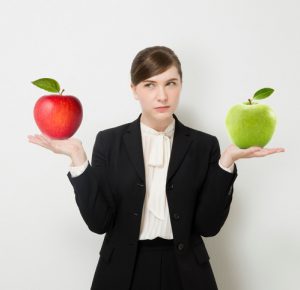 Find Great Flexible Electricity Prices For Your Home
It's moving season! Spring has officially sprung, schools are looking towards the end of the school year, and it's time to look to the future! However, for AEP Columbus Southern customers there's some bad news. Their Price To Compare will remain low at 5.03 cents per kWh until the end of the month. But, there's no need to panic because now is also the perfect time to find cheap electric plans in Columbus, OH! We've got 4 plans to get you started!
Cheap Electricity is Cool
Are you on a budget? Summer temperatures are going to be steamy and warm. Consequently it's the right time to look into lessening that air conditioning bill! Good thing Public Power's 6 Month Fixed plan is ridiculously low right now! At just 3.99 a kWh, this is the cheapest plan on the market by far. It has no early termination fee, or other requirements. You will get two notices in the mail at the end of your 6 month term. Your plan is automatically renewed if you don't respond to them. All things considered, this is a great plan to start off with!
That Awkward In-between Plan
Are you planning to move to a new place in a year? What if your monthly payments just aren't lining up happily from with when you expect to move? Do you need ONE more month than your standard 12 month contract to keep you in electricity? Well, we've got the perfect plan for you. Public Power's Electric 13 Month Standard Fixed Rate offers all the benefits of the shorter 6 month term, but for 13 months. At just 4.69 cents per kWh, this plan is great for that weird "doesn't quite fit"  need in your life. And, if you need to end it early, there's that no termination fee to give you the flexibility you need.
Best Electric Plans With Benefits
Let's say you want to find cheap electric plans that let you something more than just pay your bills? Xoom Energy's SureLock 6 can give you more bang for your buck. At 4.79 cents per kWh, it's still well below the PTC price. On the minus side, this plan comes with a $50 early termination fee – not too bad. But on the positive side, it does come with some great benefits. Xoom Xtras rewards you for just paying your bill, with coupons, gift cards, and discounts for every day items. At the end of your term, you will receive two notices in the mail to either choose a new plan, or roll onto the Xoom Energy variable month-to-month term.
Classic 12 Month Electric Plan
Just move into a new place? Start your year off right. The Tomorrow Energy 12 Month Fixed plan is super cheap. You'll only pay the low price of 5.19 cents per kWh. Of course, there's also a $75 early termination fee, but that might not come up for you. At the end of your term, you'll get two notices from Tomorrow Energy explaining what you can do, and if you don't do anything, they'll roll you onto a variable month-to-month plan.
Find Cheap Electric Plans and Keep Cool
There are tons of great deals to look at, and a fit for anyone looking to save money on their Columbus electricity plan. Ultimately, these four plans are just the start of great savings through out the year. You can also check out more if these aren't quite what you're looking for. If you're ready to switch and save, head over to www.ohenergyratings.com for more great tips, tricks, and prices to help you save today.