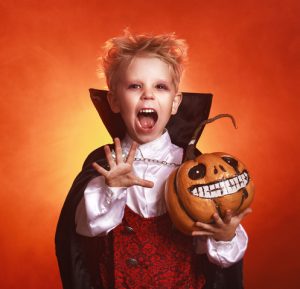 Don't Miss These Ghoulishly Great Long Term Electricity Rates!
We get it, shopping for long-term electricity rates can make you feel like you're getting tricked! Regardless of the benefits, locking in a rate for a long time can spook some customers. What if the rates change? What if you start paying way too much for your electricity! With the Illuminating Company's Price To Compare at 5.2 cents per kWh, are you making the right decision? Don't panic, shopping for long-term electricity isn't scary. Make sure you grab this treat of an electricity rate in East Cleveland!
Keep Your Bones Warm With This Great Rate
According to the Energy Information Administration (EIA), consumers can expect to pay more to keep their homes heated this winter. To save money, you should check out Public Power's 36 Month Fixed. This rate is currently going for 6.29 cents per kWh, which is only a penny more than the current PTC. But remember the PTC changes on November 1 and will probably increase.  This rate doesn't have an early termination fee either! That means that should prices drop, you can cancel your contract with no penalties, letting you save money when it works for you. In three years time at the end of your contract, expect to get a notice from Public Power. This notice has your new rate for your next term. Make sure you respond to this notice! Public Power auto enrolls you in a new contract unless you respond.
Light Up The Dark With Three Years Of Electricity
Let's shine some light on our next rate from Constellation! Their 36 Month Home Power Plan has a rate of 6.39 cents per kWh, which is just a tenth of a cent more than the previous rate. This rate does come with a $25 cancellation fee, but with the savings you could make, it'll pay for itself! You'll get two notices from Constellation with your new contract offer. You have thirty days to accept or reject the new rate. However, if you don't respond, Constellation will renew your contract with whatever details are in those notices.
Avoid The Ups And Downs With This Rate
Last but certainly not least in our lineup is Safe Harbor 36. This rate comes from Energy Harbor (formerly First Energy) at a rate of 6.79 cents per kWh. Now, yes this is a penny more than the current PTC, but that's changing on November 1. Additionally, this rate doesn't have an early termination fee. This means that if something better comes along, you can switch and save whenever you feel like it. At the end of your contract with Energy Harbor, you'll receive an unspecified amount of notifications that your contract is about to be up. These notices will explain how to cancel your contract if you wish, and any other options you may have which could include renewal.
Don't Get Spooked By A Long-Term Electricity Rate!
The PTC rate changes soon and with energy rates rising, now's the perfect time to lock in a fixed electricity rate before the cold dark of winter! These are just some of the great plans available. If a three-year plan isn't your style, check out more plans for East Cleveland! For more tips, rates, and news, check out more at www.ohenergyratings.com