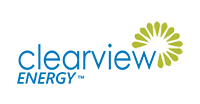 PUCO# :
Deceptive Representation With Plans
" I had been with them for about a year or so, and when my 6 month fixed rate was over my rate skyrocketed when it went to their default monthly rate. I even had done a renewal with them prior to my default renewal date to make sure the new fixed rate would go into effect, and wouldnt get the default monthly rate. They first claimed you have to notify them two months in advance when submitting your renewal so you dont get their default monthly rate after initial fixed rate ends. I did do that when my new renewal was coming up so that it would be a smooth transition to the new monthly rate for billing cycles. I still received a packet in the mail recently for their monthly higher default rate. I then received a new packet a couple of weeks later stating the new low fixed rate I submitted earlier wouldnt take effect until February of next year. I spoke with a representative and now they say you have to call three months prior to your renewal date so you get the lower new rate without getting stuck with their higher default rate!! They changed their story twice. I spoke to Eversource and they stated that even though it can take 1-2 months for new fixed rate to go through, that because I did submit the renewal early enough to Clear view Energy it should have gone through at the newer lower rate. There was plenty of time for the new rate to go into effect on December. It seems like its a way for the energy provider to have you pay their default rate for at least a couple of months. They claim its regulatory rules, but like I said when I spoke with Eversource, they said that even with the 1-2 months that it can take, for the renewal rate, in this case it was not correct. "
— Pretty Upset
November 20th, 2020
Did not sign up with Clearview as a supplier-they continue to badger me with early termination fees
" I recently reviewed my bill to notice that Clearview was supplying my electric. I was unaware i was signed up with them. I called them and asked when that took place and who signed up. They could not provide any proof that we signed up with them. I nor my wife signed up. Watch out for this company. "
— Not a clearview customer
April 29th, 2020
Never again will I use them
" Misrepresentation in their plan online. When I switched suppliers because of a better rate, they charged me $50. Nowhere was that stated when I signed up.
Do not trust them. "
— Do not trust!
April 10th, 2020
Will never go with them again
" I signed up with them On my energy plan site for my state. It was supposedly a no termination fee plan. I found a better plan and switched and was charged a $50 fee. "
— Pissed off customer
April 9th, 2020
" Have been ok, since I just signed up with them 2 years ago... like any other company their prices are competitive, read the reviews from other people saying got riped off for contract expiring and then changed to a different rate... guess what? happens with all companies if you don't call them,
that's why is called a contract period.. "
— someone who read the bill
January 27th, 2020
Charged me thousands of dollars extra
" After my 1 year contract expired, they put me on a new plan that was charging me DOUBLE what Comed would have. *Without ANY notice.* Once I figured it out and cancelled, my cancellation could not be processed for another TWO BILLING CYCLES. This is predatory and a scam. Whatever you do, DO NOT USE CLEARVIEW. "
— Jamie
January 7th, 2020
Extra Cost of $9.99 per month???
" Stay clear of Clearview energy for energy provider...they charge an extra service fee of $9.99 per month and don't tell you upfront about this extra cost. Pass the word to family and friends. When I found our this they charged and early termination fee, did not want to stay with someone charging extra monthly service chages unknowing to customers. "
— Clearview Energy unhappy prior customer
December 13th, 2019
" I felt ambushed when their rep came to sign people up in my area. There is a no solicitation notice but was told they had permission to be there. They did not have that permission. I signed up more to get rid of him but also because I was told I would get a lower energy supply bill. I did not see any rate reduction but I did see an increase in my bill, and when I was late paying my bill (several months later) I got a disconnect notice and promptly paid. 2 weeks later I got a bill from Clearview for a $50 early termination fee. I was never told a disconnection notice would generate a cancellation with them nor that if that happened I would be sent a bill. It may have been in the fine print. I was never given a call or sent an email which they were given when I signed up. Contacting customer service was about as useful as their service. They are beyond sketchy in their practice and what they deliver for service. "
— mich
November 19th, 2019
" The company employs marketers who use robocall tactics from spoofed numbers and are deceptive about who they are when they call you (they tried to say they were my current supplier until I pressed the issue and got their real identity). I even have a confirmation number for the phone call and they were going to switch my supplier to their company and they still deny accountability. "
— JG
November 18th, 2019
" i signed up for their residential gas service due to advertised low rates. after couple of months i have noticed I've been charged higher rates. i called them and they told me without a shame that every charge have a surcharge of $10. this charge effectively exceeded PSE&G rates and clearly was not the deal i was hoping for. I have told them i was deceived by their false advertisement and like to disconnect. For such they charged me $50 early termination fee.
This is a dishonest and shameful practice and have to be stooped "
— barak
May 4th, 2019
" The person who wrote about the bad customer service is right! I called to ask about their rate and probably switch to their service but after being told in the automated message that I was number 1 in line and my wait time would be 1 minute ten minutes went by with no one answering. I hung up and will not try again. With that kind of customer service you have to wonder what kind of company it really is and be fairly sure that when you need to change your plan or question your rate they will not be there to assist you. "
— H
April 16th, 2019
" Clearview gets you to switch with their low-rate contract term. However, they give you NO NOTICE of what the variable rate will be when that contract expires. After my Clearview contract expired, my rate skyrocketed from $0.1109 to $0.2009 per kWh - that's an 81% increase! And the "price to compare" from PSE&G was only $0.1261 for that period. Clearview's variable rate is larcenous, plain and simple! Don't get caught! "
— Courtney L.
January 28th, 2019
" We've had Clearview for a year, because they had a competitive rate and offered 100% renewable with no fees. I was interested in renewing for a year but unbelievably, they cannot seem to make it happen. I tried 3 times to login to my account online. The site didn't recognize my password even though it's correct. I clicked "forgot my password" each time but never got an email to reset. I tried calling customer service. Both times it said there was a 2 min wait, but after 15 min I hung up. I sent an email to customer service saying I just wanted to sign up for more service, but if I couldn't get a response, I would choose an alternative. Guess what I got -- yup, nothing. If they could provide even a hint of service I'd stay, but now I'm concerned that if this is how they respond to requests for business, I'll never get help if I actually have a problem. "
— MK
December 5th, 2017