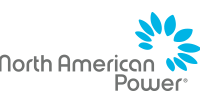 PUCO# :
" Last year we signed up with North American Power at a reasonable price. This year w/o warning or contacting us our electric bill tripled!!! Why and how are they able to do that and get away with it!!!! "
— Bob P.
February 15th, 2020
" My agreement was $5.29 per MCF. After my one-year plan was up my price really jumped to $12.49 per MCF with no warning or no phone calls "
— Don Blanchard
January 28th, 2020
" Service contract expired and immediately they raised the variable rate to 18.9 cents per kil. Terrible business practice to a customer who has been with them for years. I dont recommend on any circumstances "
— Chris manion
January 22nd, 2020
" Absolute horrible company. Thieves. Rates are 100% higher than the market. 0.1799 when all others are 0.0912 to 0.1099. I can't switch fast enough. You should be ashamed of such rates and practices. You took advantage of me for at least 4 years. No more. "
— Serge
January 2nd, 2020
" I will not use this utility company again. "
— Vicki
December 13th, 2019
" North American gave me a good rate when I signed up. The rate they are offering me now is not great and I will probably be switching. I have not had any problems with North American Power and have never had to contact customer service. If they provided a more competitive rate at this time, I would stay with them. "
— E. Deegan
April 22nd, 2019
" They suck! Never got a 50$ gift card as promised by the company, and cancelled us for a reason they called ( We werent in the line up.) as I was told today when I called! "
— Traci
April 4th, 2019
" Rates are unreasonable and the fact that they won't let you cancel is unacceptable. "
— Poor Customer Service
March 5th, 2019
Caveat emptor: Don't get gouged by North American Power.
" DON'T FORGET TO RENEW YOUR RATE, or you'll pay them back double what you saved. My rate expired 2 months ago, and I didn't notice, until this month's bill came in at double the rate and double my historic high in electric bills. When I called American Power Customer Service to plead for an adjustment, a rep kept me waiting 15 min. before telling me the manager was busy and would call me back. Well, I've been waiting all evening and he hasn't, so I'm writing this review instead. If I had stayed with my local electric company, BGE, instead of shopping for bargains, I'd be well ahead of the game. As is it, American Power managed to trap me for only 2 months in a rate TWICE its bargain rate and TWICE the regular BGE rate. North American has in 1 month managed to get back from me ALL my previous savings with them and more besides! -- all concentrated in just one unaffordable bill this month. Outsmarted, I'm smarting: call me penny-wise and pound-foolish. DON'T YOU BE!!! Don't trust American Power's "discounts." Fear their gouging. T. "
— John T.
February 19th, 2019
" It was a great experience. I am sorry my rate is coming to an end "
— P. Esack
January 22nd, 2019
One year of great service!
" I signed up with North American Power a year ago and I have had no issues with them. The power has remained consistent with no issues at all.I hope I don't jinx myself because it is -10 degrees here tonight and has been this cold for a week. "
— Donna
January 6th, 2018
North American Power is Ok with Me
" I signed up with North American Power last year and have found their rates to be competitive, their customer service team is responsive and friendly, the billing statement is concise and easy to read. My plan is coming up for renewal in January and I will definitely stay with North American Power for sure. "
— lisa c
December 13th, 2016
" I am not constantly nagged about upcoming promos or having to recruit friends "
— Ldawg
December 11th, 2016