Disgusting Scam AVOID!
| | | |
| --- | --- | --- |
| | Just terrible. Installed my meter on September 16th (today is October 2nd) and still not connected to my account. After 6 calls and 4 hours of lies and buck passing, it's still not connected and the tariff they have provided comes out at TWICE the cost of other companies. Website wont allow me to register and gives an "oops, something went wrong" on which ever day I try. This is truly a criminal scam and fortunately I have recorded ALL of my calls and their lies. Finally, I asked to be switched to a billing account and was told the 'collections' department would be in touch"...surprise..nothing. They never call back and always need chasing and it only ever results in empty promises. The worst energy company ever.!!! Im on hold again as we speak. I wouldn't even give them 1 Star if there was an option! | |
| | |
| --- | --- |
| Plans & Pricing | |
| Order Experience | |
| Customer Service | |
| Account Management | |
| Likely to recommend | |
— Paul-S from on October 2nd, 2020

Hello Paul. While we are sorry to hear of your experience, we believe that you may be referring to Spark Energy Ltd, which is in the UK and not affiliated with our company here in the United States. We hope that you can resolve your concerns with Spark Energy Ltd and this review can be removed as we are not affiliated.
— Spark Energy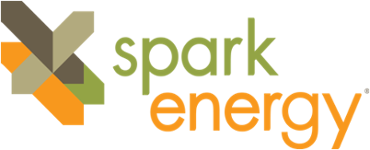 Reviews Overview
---
The best review categories for Spark Energy are their plans and pricing, rated at 1.0 out of 5, and the order experience, rated at 1.0 of 5.

1.0 / 5

Overall

1.0 / 5

Price, Plans and Promotions

1.0 / 5

Order Experience

1.0 / 5

Customer Service

1.0 / 5

Billing and Account Management

1.0 / 5

Likely to Recommend

About Spark Energy
---
Founded in 1999 and licensed to sell electricity in Texas in 2002, Spark Energy is now a national retail electricity and natural gas provider. They now provider electricity and/or natural gas services in the following states: Arizona, California, Colorado, Connecticut, Florida, Illinois, Indiana, Maryland, Massachusetts, Michigan, Nevada, New Mexico, New York, Ohio, Pennsylvania and Texas.