Get The Best Deal On A Year Long Rate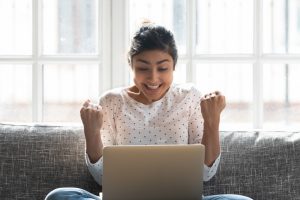 So you're shopping for electricity for the next year, trying to find the best rate. Natural gas is one of the primary sources for electricity in Ohio. While the price has been rising in past months, but has slowed for now. That's important because natural gas and electricity prices tend to dip during the spring shoulder months. So now is a great time to shop around for a fixed electricity rate before rates rise again. There are a lot of options out there, but the cheapest price isn't always the best deal. For example, Provision has a great low rate, but what you may miss, is the 6.00 cents per kWh price is only introductory. After the first month, that price is no longer fixed. Let's find the best deal, so you can save on cheap electricity rates in Canton.
The Lowest 12 Month Electricity Rate In Canton
Looking for something budget-friendly? Check out Santanna. Their Premier Pick 12 is currently 6.89 cents per kWh, which is the lowest price 12-month plan in Canton. The main catch with this rate is the $100 early termination fee. This means if you find a better rate down the road, you could be faced with a prohibitively high cancellation fee.
Great Electricity Deal For New Canton Customers
Are you new to the Ohio energy market? Maybe you've never given Direct Energy a try? Check out the Live Brighter 12. This rate is just 7.19 cents per kWh, and has no early termination fee. There is also no monthly fee. Direct Energy sends out a notice 45 days before the initial term expires. Your contract will renew on a month-to-month basis if you ignore the notice.
A Rate With Benefits
Want your electricity to do something a little extra? Check out the SureLock 12 rate. This rate is just 7.49 cents per kWh and comes with some great bonuses. Using Xoom Xtras you can get gift cards, and savings on everything from tires to restaurants, to groceries, and more! There is a $100 early termination fee should you find something different before your contract ends. At the end of the contract, Xoom Energy sends out two notices with new plans for you to choose from. If you don't choose or cancel your contract, Xoom will switch your household plan to their variable-rate plan.
The Easiest Rate To Switch And Save With
Are you expecting to do some shopping around later in the year? You should check out this rate from Public Power. Their 12 Month Fixed rate is 7.59 cents per kWh, and does not come with an early termination fee or a monthly fee. When your contract ends, Public Power sends out two notices informing you of your options. If you do not respond to the notices, your contract will be automatically renewed on a month-to-month basis.
Lock In A Great Rate For The Next Year Now
Don't wait to get a good rate later, get a good rate now. Lock in a fixed rate to avoid price spikes and unexpected bills. Also, check out some great tricks to keep your bills low. Now, not all of these plans will work for everyone, but there's so many more. Check them out at www.ohenergyratings.com