Beat Columbus Southern's Price To Compare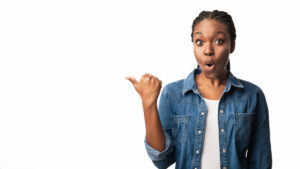 Looking for a way to beat projected price rise later this year? And with the price to compare for AEP Columbus Southern expiring at the end of March, those rates maybe higher, too. That makes right now the perfect time to shop these cheap 12-month energy plans in Columbus, OH!
Take Advantage Of A Cheap Plan Now
With the Direct Energy Live Brighter 12 plan, you can secure a rate that beats the current price to compare. At just 6.69 cents per kWh, this plan doesn't have any recurring charges. Additionally, there is no early termination fee. That means if a better rate comes along, you can switch and save without worrying about paying more. This rate is available to new customers only. If you've had a Direct Energy plan before, you may want to double-check how far back that was to see if you qualify.
Shop Cheap Electricity Rates
If you're pretty sure you'll want a stick to a plan for the year, check out the Santanna Energy Premier Pick 12 plan. This plan comes with an early termination fee of $100, but does not have any recurring charges. At just 6.99 cents per kWh, this plan doesn't beat the current PTC but may beat the updated one in April. So, this is a great plan to keep an eye on.
Maximize Your Energy Savings With Great Benefits
Looking for a plan that helps you save on more than your Ohio electricity bill? Check out the Xoom Energy SureLock 12 plan. At just 7.09 cents per kWh, this plan doesn't beat the current PTC but can keep your rate from hiking over the upcoming summer months. There is a $100 early termination fee. However, a great benefit is the Xoom Xtras program. This program gives you discounts on everything from restaurants to tires, letting you maximize your savings around your home.
Shop Cheap Prices Before Rates Change
With the memory of last year's price spike, don't be afraid to lock in a rate now before AEP Ohio updates its PTC at the end of the month. If you're looking for a better rate, we have options all over Ohio. You can shop these plans and more at www.ohenergyratings.com.