Aggregator To Continue Servicing Ohio Residents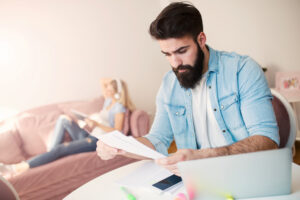 Last fall, the Northeast Ohio Public Energy Council (NOPEC) shifted half a million customers to the standard service offer. NOPEC let its customers go when it could not offer rates lower than the price to compare. Ohio electric utility companies challenged whether the company should return to business again. Now with winter ending, electric rates are falling so NOPEC wants PUCO to let it re-start business. The point before PUCO was whether NOPEC did anything wrong. And as it happens, they've approved NOPEC to get back to business.
NOPEC Meets PUCO Requirements
The problem was when NOPEC let its customers go, it planned to restart business once prices came down. But, the move left Cleveland Illuminating on the hook to supply energy to half a million customers. The increased demand threatened to hike rates for the region's other customers. In the end, PUCO staff found NOPEC still able to be certified as an aggregator. After all, NOPEC did not violate any consumer protection rules when it dumped its customers. Likewise, it did not drop customers in order to prevent competition with other providers. In fact, PUCO staff found that NOPEC had acted in good faith to help its customers.
What Does NOPEC's Renewal Mean For Ohio Residents
For now, the NOPEC program remains suspended. If you were one of those 550,000 customers now paying for default service, you need to know your rights. Normally, residential and small business customers in the NOPEC service area are automatically placed into the program. So, you would have to "opt-out" of their service in order to shop for a retail supplier. Currently, if you have signed with a retail supplier, NOPEC cannot claw you back into their plan. But, NOPEC restarts in June. That means customers on the standard service offer will go back to the aggregate plan at that time. However, if you don't want to go back, you can shop and sign up with a retail electricity supplier now!
PUCO Rules from NOPEC Actions
As a result of this case, PUCO set up a new Minimum Stay Requirement. This rule makes aggregators who drop customers to default service wait 12 months before they can re-enroll them. This way, a local utility doesn't need to scramble for extra energy supply at high spot market prices. And default rate customers don't get gouged by spiking rates on their monthly bills.
Shop Around For Better Rates Now!
NOPEC won't be back until June. So, now is a great time to shop for cheap Ohio electricity plans. And with the spring shoulder months upon us, rates are plummeting across Ohio. This is the perfect time to lock in a long term rate that gives you reliably cheap electricity rates. And for more news and to shop plans across Ohio, be sure to check out www.ohenergyratings.com.