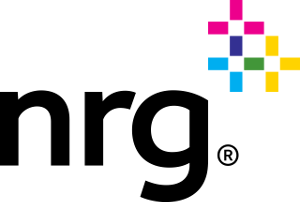 PUCO# :
Worst Heating and Air condition company ever
" I wanted central Air for the summers but the salesman; Ziv, talked me into getting a heater as well.. My heater was doing great and was only six years old. But the smooth talking salesman got me to order heating as well.
I am 80 years old and get cold easily.
Where I sit is right in front of a floor vent. When ever the heat goes on, there is a blast of cold air right at me.
They sent a specialist to check the heater and after checking it out he said I should shut down the vent. WHAT? My old heater was fine, now Im freezing.

NEVER TRUST this company or Ziv the salesman.

I would pay to have my old heater back, it worked perfectly. "
— Worst heater ever
March 19th, 2020
" Started in August when use and price was low. By late February, once rates became "variable", NRG increased rate from .47 to.71. This is a rip off "
— Potomac MD User
March 5th, 2020
" Worst electric supplier ever! Dont fall for promotional scams. They charged us double price for electric after a 3 month promotional period expired which I was never told was a promotion in the first place. I even asked if the price would shoot up and they said it would remain the same price for a year. Not only are they liars, but they double charge each month and apparently thats how they make there money because they cant keep customers long enough to do so. "
— hwarnock0507
February 26th, 2020
Cheap for the first 3 months. Then watch out!!!!
" I signed up with NRG after talking with a rep several months back. At first it seemed great because I was saving a few bucks on my electricity by going with them. After the 3 month contract special was up they kicked me into a higher priced tier for the next three months with my bill going up all three months. Even though I used less electricity in Feb 2020 it was even higher than Jan. My rate increased twice in the last 3 months.

Don't go with NRG. "
— T
February 20th, 2020
" I called to cancel and they hung up on me twice. "
— Chris
February 20th, 2020
" I signed up with a low rate of .05 kWh. It's kind of like the frog in slowly boiling water analogy. They slowly sneak the price per kWh until it's more than double when you notice what's going on. It takes another billing cycle to get rid of them. Cost me hundreds of dollars more than the electric supplier would have been if I had not switched. Terrible decision "
— Frank
February 18th, 2020
Total Scam - DO NOT SIGN UP
" We used them for electricity. First 3 months was slightly lower than AEP. We forgot to call at the end of 3 months to renew the rate (which is ridiculous that you have to call every 3 months) and last month the rate was .064 (AEP was .054). Just got the bill for this month and now the rate is .084 (AEP is still .054). Complete scam artists. I will NEVER recommend this company to anyone. Other family members have had the same experience with the price gouging. I cannot say enough now much I hate this company. "
— Dan
February 18th, 2020
" This company fraudulently had me sign up in Sams club telling me I was already sign with there company. Do not trust them "
— L Quinn
February 15th, 2020
" Inept, unprofessional, with their head up their #%&. These people have no clue about customer service, adherence to policy or anything closely related to running a business. Do NOT start using them for services, and if you have a choice, opt for another provider! "
— Bill
February 14th, 2020
Complete scam artists , should be illegal
" Signed up to NRG at the airport for the air miles and theyve creeped my rate up to nearly triple the best price in the market , Ive paid around $1000 extra this winter due to NRG , should not be allowed ! "
— Brian H
February 12th, 2020
Total scam, you will get ripped off by these con artists
" Same as others , signed up for slightly lower rates and told this would be ongoing. I'm on budget payment so power company estimates monthly bill based on previous usage then there is a balloon payment at end of year. Problem is NRG more than doubled my rate after a few months without my knowledge leading to a bill over $700 more than previous years. The call every 3 months is bullshit, no one should have to do that and if they raise your rate they should be required to inform you. NOTHING MORE THAT A RIP OFF SCAM . DON'T DO IT. "
— LRICH
February 3rd, 2020
" Hello. I canceled all my accounts with them, though they are people to trust. Same story with everyone, you didnt call and Nrg increases prices. However I called 3 or so month ago, they dropped the price and send out gift card for $25. Than raised price and stole hundreds. How is sams club or others retailers can put them in their stores???? People, run away! "
— Y. Horbach
January 31st, 2020
" I signed up in december 2019 my first bill didnt show anything got my second bill shows an amount of 404 plus my regular bill which was about 328 a total of over 700 I'm so pissed they will be getting a call from me "
— Me
January 28th, 2020
" they are nothing but scammers haven't saved me a dime and then when I called to cancel they said "are you sure because you cant get us again for 6 months" ...Are we kidding so your telling me I can not sign up again for your program that saved me no money and I can not longer be overcharged? "
— mad customer
January 22nd, 2020
" Great girl in the store, told me that the price would be promotional and I would need to call to lock in price after 3 months, now I get cash back on my bill and a right plan for myself, if you dont call your rate will go back to variable just like com Ed already does. Its really simple. Happy customer "
— Happy
January 22nd, 2020
" So, I've just figured out that going with NRG on my home and several rental properties has cost me nearly $4,000.00 (YES FOUR THOUSAND $$) in the last six month. I have my account set up to be automatically paid and they are set on budget billing. So, I get alerts that tell my the amount of each bill, but its only at the end of the year that the budget billing # goes up or down. You can imagine how I felt when I saw astronomical raises in budget billing. For example one property went from 261 to 456. I couldn't imagine what those occupants were doing!! Since one was my home, I knew something was off. When I signed on with NRG, I got a low rate (4.7) with a three month freeze knowing that it go up. Of course I figured it would go up to a fairly normal market price. I reviewed the contract and it is limited to 30 percent per month, but I didn't think that would be the minimum. Right now my rate is over 14.1. I guess next month will be 18.3, followed by 23.8, 30.9 and then 40.15. WOW. that rate would make my bill 1,127 at home as compared to 261. Well, thankfully the end of the year came and I was notified by Ameren that my budget billing was going up to 456. Of course Ameren wasn't looking at the 30 percent monthly hikes either--had they done that they would have been able to see that by the end of the year, the rate would have increased from .13 to .31. Not even Ameren would foresee the $261 going up to over 1,000. I guess the idea is to rip me off as long as you can until I get wise. How greedy can you get? "
— Rick McPeak
January 20th, 2020
" They harassed me I didnt even want to sign up at Walmart. I e cancelled three times and they still keep contacting me they wont leave me alone!!! Dont sign u with them they are fraud. "
— Riah
January 20th, 2020
" I felt sorry for myself that I just noticed my rate was too high. NRG representative lied. He did not explain to us to call every 3 months to update the rate. I called the NRG and asked why our rate is .109 and said we never called before the promotional rate ends. Ridiculous! Rep never said anything about that. Sadly they will still bill us for 2 months after cancelling them. Being screwed for over a year. "
— Delia
January 15th, 2020
Ruuuun Awaaay from NRG - Price gougers.....
" These guys charge you 16.9 cents per kwh when you can get rates today (1/10/20) as low as 9.8 and avg around 12.5. For my average 2100 KWH/mth at 16.9 cents, my supplier cost is $354. At avg 12.5 cents my cost would have been $263, an overcharge of about $90 per month. If you shop, you could get a rate of 9.8 cents, or in my case, a supply cost of $206. Now, who wants to pay $354/mth to NRG, or, $206/mth to a competitor????? Stupid me, just caught this and I have been gouged for $150/mth EXTRA for 5 years!!!!! CHECK YOUR BILL!!! DO NOT PAY 16.9 CENTS TO NRG WHEN THERE ARE SO MANY OTHER COMPETITORS OUT THERE, THAT WON'T CHEAT SENIOR CITIZENS, OR ANY OTHER VICTIM THEY CAN FIND. Oh, by the way, I never signed up with NRG, I thought they were Eversource's default supplier... Just sayin'... Ruuuuuuuun from NRG..... "
— Joe
January 10th, 2020
slowly increased bill so i would'nt notice
" If you go through NRG as an energy supplier you need to check your statements! We have been getting high electric bills so we thought we would solve the problem and get a wood stove. I have just checked our meter because our bill should be coming any day now and i was excited to see what our bill would go down to.

We've used 1350 kwh this month. similar to last January 2018 the difference is we were charged 0.0540000 X 1350 kwh= the cost of energy usage, then with the fees our bill was 161. < this was AEPs rate.

We were offered what they said a better rate. so we took it in February. It was 0.0560000 X kwh < which is'nt better but i did'nt know any different to look at the bill and know what i was looking at. after a couple months they raised the price. to 0.1190000.

so this Dec/January we are being charged 160.65 ALONE for usage
last January we paid 72.90 for usage and a total bill of 161.

i called the supplier and they said too bad so sad that we didn't call them after the 3 month contract they didn't tell us about so our cost went up.

our meter has not been read yet so we will yet again get another high bill because NRG says it will take 3-30 buisness days for it to cancel. i am NOT happy.

485$ we overpaid since june (when the rate doubled!) - june-january

DONT - Pick NRG


i will not stop writing bad reviews until you make this right. i already have alot of people canceling your service after hearing my story! "
— amd
January 8th, 2020