Turning Trash Tires to Energy in Youngstown
Posted on
Will SOBE's Waste Tire Plan Fall Flat?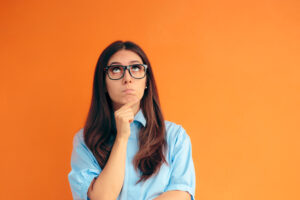 SOBE Thermal Energy is building a new power plant in Youngstown. It's not wind or solar, nor is it burning coal or even natural gas. Instead, they intend to turn waste tires into cheap Ohio electricity through a gasification process. Some residents are concerned about the effects that burning tires could have on the community. So, what are the next steps for turning trash tires into energy in Youngstown?
Health Concerns With Burning Tires
All things considered, it's common knowledge that burning tires isn't the safest thing on the planet. If you were to just light up a pile of them in your yard, you'd be breathing in some pretty serious chemicals. SOBE says that they have a way to filter out those pollutants using a Thermolyzer™️. This machine uses a method an oxygen free process called Pyrolysis. While it does use high heat, it doesn't involve fire at all. The Thermolyzer converts waste into gas and carbon with a heated vaccum. So there's no worry about raging tire fires, or explosions. The gas is then scrubbed of impurities, leaving it to be used safely to burn for fuel.
Is Burning Tires Greener For Ohio?
Having a bunch of old tires laying around is inevitably worse for the environment than using them. Pyrolysis is self-contained, fuels itself, and will reduce landfill waste. So, it's not going to blow up, or belch carbon monoxide into the air like a coal plant. On top of this, most if not all of the byproducts are reusable. This includes carbon fiber, steel, and even rare metals from e-waste. That's the beautiful thing: it's not just tires. Pyrolysis can recycle a whole bunch of things that were either not recyclable, or were difficult to recycle.
How Would This Affect You As A Consumer?
After this year's crazy ups and downs with natural gas, wouldn't it be nice to have another option? There is no telling when pyrolysis power would make it to consumers, but being able to supplement supplies could help stabilize electricity prices. Plus, in the event that something like the big freeze in Texas happens again, pyrolysis power could help keep the lights on. It could reduce local recycling costs for inconvenient waste. In the meantime, the EPA will be doing numerous tests to assure that this plant will be safe.
Don't Be Afraid Of Pyrolysis
Going green can be a scary process. New green technologies are evolving daily. If you're unaware of the options available to you for green energy in Ohio, be sure to look up how things work. And going green can also save you green. Try some great energy saving tips to reduce your carbon footprint right alongside your bill. And if you're looking for a green option for your electricity, check out www.ohenergyratings.com.