Comparing Electricity Rates Dayton, OH
Posted on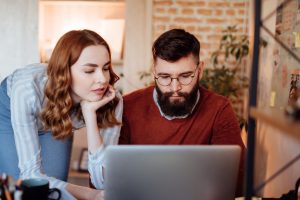 What are the Apples to Apples Comparisons for Dayton Power and Light?
Searching for the right electricity supplier for the next 12 months? Well, in the DPL Dayton area choosing between your energy options can be a little frustrating. Comparing Dayton Electricity rates may be easier than you think. While Public Power may be a little more expensive than the competitors, at 6.6 cents per kwh, it is by no means the most expensive. At a reasonable rate, they also come with the low, low cancellation fee of $0. That means that you can switch electricity suppliers with ease should you need to. On top of that, they have excellent reviews about their service.
"I got my rates totally BLOWN UP after the Polar Vortex a couple years back, and after an obscene bill I jumped onto a reasonable rate with Public Power. I haven't had any reason to regret that decision since. Rates are affordable, and I haven't been price-gouged. For an electricity company, I'll take that all day long. "   — Logan, October 21, 2016
To see this review and more of what people have to say about Public Power check out what they have to say right here. With an average consumption of electricity in Ohio of 10,740 kwh per year, it's important to do the math before you make your selection for cheap electricity rates. North American Power's 12-Month Fixed plan offers the cheapest electricity rates in the Dayton area costing the consumer only 5.4 cents per kwh. This means that over the cost of an average year, we can see 10,740 kwh x $0.054/kwh = $579.96 This can easily save you $100 or more over the course of the year when compared to the next cheapest plan which is the one offered by Direct Energy. One thing to keep in mind with North American power's plan is that they do have a cancellation fee of $10 per each month left in your contract.
A bright option for your Ohio Energy Choice
Direct Energy's Live Brighter 12 plan may be the right choice for you. With a rate of only 6.3 cents/kwh, they are still one of the cheapest options when you compare Dayton electricity prices. They have no cancellation fee should you need to change your supplier for any reason.
What is the best electricity plan for me?
All these plans have fixed rates for a full year of electricity service. Public Power's 12 Month Fixed plan offers a competitive rate of 6.6 cents per kwh while having decent reviews. North American Power's 12-Month Fixed plan sports the cheapest rate by far at only 5.4 cents per kwh, however they do have a cancellation fee. Direct Energy's Live Brighter 12 plan offers a competitive 6.3 cents per kwh while not charging a cancellation fee. So be sure to make an apples-to-apples comparison of all your options and pick the plan that suits your situation best. Other plans on our site will charge as much as 7.7 cents per kwh in Dayton, so check out https://www.ohenergyratings.com/ to learn more about these and the other options today!