Apples to Apples 12-Month Plans Ohio Edison Massillon, OH
Posted on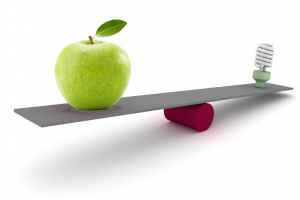 If you already know that comparing electricity plans in your area is the best way to lower a high electric bill in Ohio, you're ahead of the game. But with so many options and features available across all Ohio Edison providers, how do you begin to compare apples-to-apples and find the best electric company in Massillon? Our advice is to start at Ohio Electric Ratings and narrow your options down by term length to find a cheap rate and excellent service. Forever trying to make it easier for you to save money on your electric bill, we've already combed through Massillon's best 12-month electric plans from Ohio Edison suppliers. Check out the details on the plans with the cheapest rates and best features below.
Why searching for a 12-month fixed rate plan is smart choice.
Wondering why we're recommending 12-month fixed rate plans? This term length tends to be a good option for most and is a simple choice when you're shopping to compare rates. With a 12-month term, you lock-in a low rate and don't have to worry about comparing rates for a whole year. That makes it a good, practical fit for homeowners and renters who may only have a year-long lease. Smart shoppers should also remember that variable rate plans can look enticing when they offer a crazy-low introductory rate. But while these plans are great if you only need a month-long plan, that introductory rate is only good for the first most. Consequently, these plans rarely save you money on electricity over the long-term.
Shop for the cheapest rate at Ohio Energy Ratings and save!
These 12-month fixed rate plans are only a few of the options you have to lower your electric bill in Massillon, Ohio. Find the best electric provider and more ways to save money like energy saving tips at Ohio Energy Ratings today.