Totally Best 12 Month Rates in Akron
Posted on
Score Great Deals On Akron Electricity Rates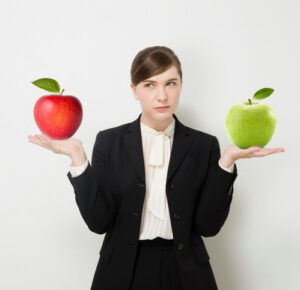 Is your Ohio Edison electricity bill hurting your wallet? It's not surprising since their price to compare is 11.49 cents per kWh after rates jumped earlier this summer. And since natural gas rates may increase towards the year, those PTC prices could rise again, too. But don't worry! There's still time to shop cheap Akron electricity rates! So let's compare the best and cheapest 12-month plans apples to apples. And we'll see with Akron rates are the ones to keep an eye on.
Direct Savings With Direct Energy
At 7.09 cents per kWh, the Live Brighter 12 plan from Direct Energy is a great deal. This is the cheapest 12-month rate on the Akron market right now, at 4.40 cents lower than the Ohio Edison price to compare. And there's no early termination fee. Also, be sure to keep an eye on when your contract expires to shop for your next deal. Direct Energy has a middling rating, at just 2.7/5 stars, but they're well know for offering great plans.
Save With Santanna Energy Services
Once again we're bringing you a plan without an early termination fee. While not the cheapest on the list, Santanna Energy Services has an excellent track record with customers for their customer service. Their Fixed-Rate Electricity 12 plan very competitively priced at just 7.10 cents per kWh. This deal is a great bargain with great reviews to boot.
APG&E Brings More Deals
APG&E is a well-know supplier and their prices are also still lower than the PTC. Their True Simple 12 plan comes in at just 7.28 cents per kWh. The plan does come with an early termination fee of $150, which can be a sticking point if rates drop later in the year. If you choose to go with APG&E, keep an eye on your contract renewal date so you can shop and compare other plans.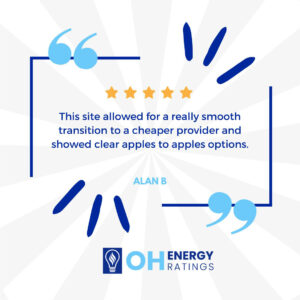 Akron Electricity Rates With Benefits
We've talked about Xoom Energy before. Their SureLock12 plan is just 7.69 cents per kWh, which still comes under the PTC. There is an early termination fee of $100. However, the biggest benefit is the Xoom Xtras benefits program that helps you get rewards like gift cards and discounts. If you want your electricity bill to give you a little more bang for your buck, this is the perfect plan for you.
An Electricity Rate To Watch
We haven't gotten to talk about Rushmore Energy a ton. They're pretty new to the game and don't have a ton of reviews up yet. But their Price Protect 12 rate is just 7.80 cents per kWh, which means you're still getting savings regardless. While the plans does have an early termination fee, it's not the typical high flat fee. Unlike its competitors, Rushmore Energy charges you $5 per month remaining in your contract. That's pretty reasonable, compared to other early termination fees. This is definitely a company to keep an eye on for great deals in the future, and see how they do.
Find Akron Rates Perfect for Your Home
There are tons of great rates to shop in Akron, if a 12 month rate isn't what you're interested in. Take advantage of lowering your bills, and get a better on your electricity. You can shop all our plans at www.ohenergyratings.com