Shoulder Months Start! Shop Cheap Electricity Rates!
Posted on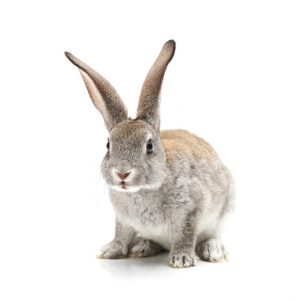 Cheap Columbus Electricity Suppliers

Easter is hopping closer, bringing treats of chocolate eggs and bunnies. And what better way to treat yourself than by saving money. With spring time bringing warmers temperatures, less natural gas is used for heating. And because 40% of electricity generation comes from natural gas, prices for fuels used to generate electricity are decreasing. T

hat means

electricity rates are decreasing

, as well! So 

now is the time to get hopping and shop for cheap electricity plans in Columbus, OH!
Cheapest Ohio Electricity Rate
APG&E's TrueSimple6
plan has the lowest rate of all plans available in Columbus, OH. While most other plans are above 5 cents, it has a rate of just 4.93 cents per kWh. But while it has the lowest rate available, it has a cancellation fee of $100. That means if you see a better offer, it would cost you a bit to leave this plan. But that's where the 6 month length of this plan helps. Getting it now, at the beginning of the spring shoulder months, means it may end around the fall shoulder months just in time for cheap electricity prices again.
APG&E
gives customers an online account too, letting you see your electricity usage for every day and manage bills. The low price this plan offers makes it a staple
electricity plan in Columbus, OH
.
Compare AEP - Ohio Electricity Rates
Constellation Energy's 18 Month Home Power Plan
has a rate of 4.99 cents per kWh, making it the cheapest 18 month plan available. Its low cancellation fee of $25 makes the plan as simpler to leave if you spot a better deal. 
Constellation
also offers its Satisfaction Guarantee. If you leave the plan within three months of starting it, you won't have to pay the cancellation fee. There is a reason
Constellation Energy
is the 2nd highest rated
electricity supplier in Ohio
.
Santanna Energy Services Premier Pick 12
has a slightly higher rate than the 18 Month with a rate of 5 cents per kWh. While it does have a hefty cancellation fee of $100, it offers a rewards discount program. You could get discounts at many different stores monthly, which could help save you more money in the long run.
Find Best Long Term Electricity Plan

APG&E's TrueSimpel24

is the cheapest 24 month plan in Columbus. With its rate of 5.41 cents per kWh, you can lock in this cheap electricity rate now for two years and protect your family from price fluctuations that can happen with unexpectedly severe winters. I

ts only drawback is the steep $200 cancellation fee, so be ready to make the commitment. It also shares the same online conveniences as the

TrueSimple6

plan.

Public Power's 36 Month Fixed

  is the cheapest 36 month plan available.  A lot can happen to energy rates in three years and this plans let you lock in the low 5.64 cents per kWh rate for the whole time. And it does this all without

a cancellation fee making its the easiest plan to leave if you spot a better deal. On top of that, Public Power also offers a discount rewards system. All these are good reasons for Public Power's high rating.
Compare Columbus Electricity Prices

The

APG&E TrueSimple6 is the shortest and cheapest plan and it can help you save more money on your Ohio electricity bill. But, not everyone is looking for such a short term. You have the power to choose the right plan that best fits your needs. Fortunately, all the plans we've covered are the cheapest for their contract length.
Constellation's 18 Month Home Power Plan

gives a bit more flexibility to leave with a low price.

Santanna's Premier Pick 12

offers the most convenient length at a low price and offers discounts in other areas.

APG&E's TrueSimple24 lets you lock in a low rate now against future uncertainty while offering on-line

 convenience.

Public Power's 36 Month Fixed

 locks in a low rate for longer time and still gives you the freedom to switch without paying a fee.
So get hopping; start shopping and save!

For more information on how you can save on your electricity bills and find deals on electricity plans, check out

https://www.ohenergyratings.com

.