Duke Increasing Default Rate by Nearly 60%
Posted on
Default Rates Exploding Across Ohio On June 1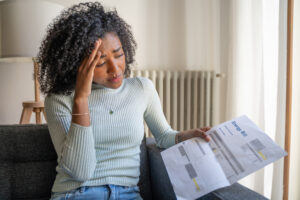 You heard that right. If you are a Duke Energy customer, you can expect your rates to rise substantially on June 1. According to new rates filed with PUCO, the utility is gearing up for a dramatic increase in it default Price to Compare rate. Let's talk about what you can do while Duke is increasing the default rate by nearly 60%.
Default Electricity Rate Is Jumping Sky High
Duke Energy is raising its default rate from 6.4 cents per kWh to 10.21 cents per kWh. That's a 57% increase. That means that the average customer using 750 kWh will see their Duke Energy electricity bills go up over $28 per month. That's over $336 per year. Now is the time to start looking for other options before rates explode. So what other options do you have?
Find A Better Plan that Beats the Default Rate
There are still many options to keep your home powered for less, but you have to do it fast. Most Ohio utilities will not switch your provider until your next meter read. You can still secure a 12 month plan, or longer for less than 8 cents per kWh. By securing a fixed rate now, you can avoid any more price spikes for the next year and beyond. For example, by signing up with the Constellation 18 Month Home Power Plan, you would only be paying $8 more per month. In comparison to the Duke Energy increase, that's a savings of over $240 per year.
What You Can Do To Keep Your Bills Low
If you're struggling to pay a high bill, there are options for help. Options like HEAP are there to help Ohioans keep their lights on. You can also try ways to lower your electricity bill at home. Other options include the PIPP program, which can help those on a fixed or low income. You don't have to be nervous about these rate increases, because there are so many tools available.
Take Control Of Your Electricity Rate Today
Duke Energy isn't the only utility drastically increasing its default rate on June 1. Default rates are skyrocketing all across Ohio. That's why it's important to know that you have options to switch to and ways you can save. You can find more news, and great rates at www.ohenergyratings.com