Cheapest Electricity Plans in London, OH
Posted on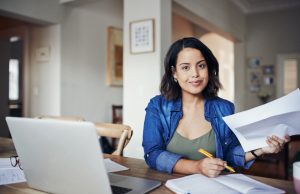 What is the Best Electricity Company?
If you've just moved, you're probably looking for an electricity supplier. Well there are many electricity plans, and all of them claim they're the best. However, the best plan is the one that fits your needs best. That can be tricky if you're looking for a cheap short term or a long term plan. So, let's check out the four cheapest plans available from Ohio Energy Ratings.
Apples to Apples Compare Electricity Rates
The first thing some customers may look for is a plan that offers some sort of discount.   Be careful. The Ohio Consumer Counsel advises to look past the cheap rate and always read more to find out just what is being offered. The first plan is the Promotional Flex Plan from Quake Energy. This is a month-to-month variable rate plan that starts with an introductiory rate of 4.99 cents per kWh. That might sound like a great deal but that rate only applies to the first month of the plan. Afterwards, the rate increases to what Quake charges based on the wholesale rate which changes every month. Sometimes that rate is low, others times it's high. The other two plans, meanwhile are the 4.99 cents per kWh 6 Month Home Power Plan from Constellation Energy and the 5.49 cents per kWh 6 Month Fixed plan from Quake Energy. Both of these plans are fixed rate plans, so the price per kWh will not change for the duration of the contract. Both 6 month fixed plans and month-to-month plans are good short term solutions. However, customers can save more money by understanding how these plans work. Both month-to-month plans and fixed rate plans come with trade offs. While month-to-month plans can have changing rates each month, they usually don't require a contract. Quake Energy's Promotional Flex Plan has no cancellation fee. Customers can switch to a new provider or plan whenever they want. Though fixed rate plans might protect customers from high bills due to spiking Ohio electricity rates, customers also face paying a cancellation fee if they decide to switch providers or plans in the middle of their contract. The Constellation 6 Month Home Power Plan has a cancellation fee of $25. Quake, meanwhile, charges a $50 cancellation fee for its 6 Month Fixed plan. As a rule, it pays customers not only to learn details about electric plans as they shop but also to have a firm idea of what their electricity needs are.
Cheapest Electricity Rates in London, OH
When it comes to long term plans, the 18 Month Home Power Plan from Constellation Energy is the cheapest. Customers are able to lock in a low 5.39 cents per kWh rate for 18 months. And though a year and a half can be a long time, the plan comes with a low $25 cancellation fee.  In addition, this plan also comes with Constellation's satisfaction guarantee deal that allows Ohio electricity customers 3 months (90 days) to leave the plan without having to pay the cancellation fee if they aren't satisfied. With the EIA predicting that residential electricity prices may rise by 1.1% in 2020, this plan shields you spiking rates and can save you money almost all of next year.
Compare London, OH, Electricity Prices
The best plan is the one that fits your needs. Certainly is you want a long term plan, Constellation's 18 Month Home Power Plan can provide the cheapest electricity rate for the longest period of time. However, for short term and near options, both the 6 month plans and Quake's month-to-month Promotional Flex plan offer more options for customers wanting more leeway when it comes to shopping for the perfect plan. For more information on electricity plans and how to find the best deals for your home, check out https://www.ohenergyratings.com.