Save More With 18 Month Electricity In Perrysburg 
Posted on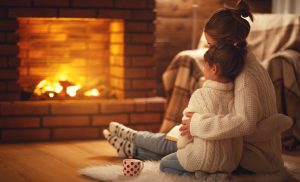 Save This Winter With These Great Electricity Plans
The weather outside isn't frightful yet, but we all know winter is well on its way. If you're old-hat to the long dark of a midwestern winter, you know what to do. If you're new to the area, you'll want to prepare for a cold, wet, and snowy existence. As winter cold moves across the US, make sure you're keeping your electricity bills low this winter. Keep your wallet happy, and save more with these 18 month electricity plans in Perrysburg.
Budget-Friendly Electricity For Your Home
If you're on a budget, it can be hard to find a really low rate that doesn't come with a mound of caveats. Thankfully, Public Power has come to the rescue. Their Electric 18 Month Fixed Rate only comes with one. At just 5.99 cents per kWh, this plan might seem like a great deal. However, this plan does come with a small monthly fee of $9.99. Compared to more expensive plans available in Perrysberg, after that $9.99 fee, there isn't much of a difference between the two prices. However, if you use less electricity than the average US home, this plan may save you a bundle. At the end of the term, keep an eye on your mail for your renewal notices. This plan will auto-renew if you do not take action.
A Great 18 Month
Electricity
Deal For New Customers
New customers can pick up this sweet 18 month electricity deal from Direct Energy. Their Live Brighter 18 has no monthly fee and no early termination fee and costs just7.29 cents per kWh. That means that you can bide your time as long as you need in order to find a better deal! Also, be sure to shop and switch to a new plan before your contract expires. That's because at the end of the plan, your contract will continue on a month-to-month basis with Direct Energy. And these kinds of variable rate plans can get very expensive!
Save More With 18 Month Electricity
A great option for someone looking for a little more bang for their buck is the Constellation 18 Month Home Power Plan. At 7.49 cents per kWh, this plan is slightly more expensive than the other two plans referenced above. It also has a nominal early termination fee of $25. One thing that sets Constellation apart from the competition, is its community grant program. Constellation customers can nominate, apply for, and support local charities and causes to receive grants from the Constellation Community Champions program. Another benefit is automatic renewal. While you will still receive the letter outlining your choices and terms, you don't have to act on it like some other plans. And again, if you do not un-enroll from their plan at the end of your contract, Constellation automatically renews your plan.
The Best Electricity Prices For You
Each of these plans offers a great option for people looking for great prices on their electricity, and there's still more to look at! If you're still looking for more ways to save on your electricity, check out more plans, tips, and resources at www.ohenergyratings.com.