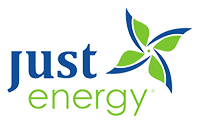 Just Energy Resources
Just Energy was founded in 1997 in Canada and has grown into a massive energy conglomerate that service more than 1.8 million customers in North America. They also have the distinction of being the largest competitive green energy retailer in North America.
Just Energy is part of a group of companies that offer natural gas in Ontario, Manitoba, Alberta, Quebec, British Columbia, New York, Illinois, Indiana, Michigan, Ohio, and California, and electricity in Ontario, Alberta, New York, Massachusetts and Texas.
Just Energy has also expressed plans for launching retail service in Pennsylvania, New Jersey, Connecticut, Maryland, D.C., Rhode Island, Georgia and Delaware.
---
Most Recent Just Energy Reviews
Sams club
I signed up to Sams Club and its crazy to see all these reviews because I for my gift cards and I see no difference on mt bill! The people at the sams club were super sweet as well!

— Ashley from Southgate MI
I love Just Energy
My previous company was charging me $150 monthly for a 2 bedroom apt then I found Just Energy and my mo bills are less than $50. I get notifications about my usage broken down by day so I know where I might be able to save. I love this company.

— G Anderson from Forney TX
Awesome company
Best experience with Just Energy inside of Sams Club they saved me so much money every month never changing because they have a all inclusive rate no surprising delivery charges

— John Ventura from Fort Worth TX
4-5 Star Reviews: 42 (12%)
Sams club
I signed up to Sams Club and its crazy to see all these reviews because I for my gift cards and I see no difference on mt bill! The people at the sams club were super sweet as well!
Sams club
I signed up to Sams Club and its crazy to see all these reviews because I for my gift cards and I see no difference on mt bill! The people at the sams club were super sweet as well!
2-3 Star Reviews: 22 (6%)
Completely dumbfounded
I started today out by chatting with Anita who couldnt understand what I was typing and directed me to sign in to my account, where I clicked on chat again and viola...ANITA. I then attempt to ask questions thinking ok I am logged in, verified this should be easy peasy...nope. I was redirected to an agent who wasnt helpful at all either barely allowed any time to ask a question before closing out the conversation. So I decided to call in...bad move. K spoke with Paul first who was so rude no empathy hugging and puffing like he was annoyed by me when he asked me for my account # and I said oh ok hold on let me get it but it was ok for him to ask me for my name that I had given him at the beginning of the call. Paul proceeded to assist. I let Paul know I have been out of work since 7/30, due 3 of my younger kids getting Covid then I did myself. I returned to work today and also received a disconnect notice with today date over the weekend. I let him know I am not able to pay anything
today, need to know my options. Paul
proceeded to answer, without even acknowledging the fact that k had Covid no empathy anything. He let me know I could pay $156 and some change within 24 hrs of today and remaining amount within 10
Days. He stated my disconnect date was actually today so it needs to be paid today or my services will be disconnected tomorrow. I let him know thats not possible tried to let him know I understand the payment arrangement great can I get a couple more days on the disconnect date or protection on my account at least until 8/25 which I can pay then he of course says no and tells me to call 2-1-1. I couldnt believe this so I request a supervisor. He transfers me to Jabeed who is apart of the escalation que. Jabeed comes on the phone guns a blazing. I ask him for his name and he tells me I need to listen to him cause he is going to tell me what to do. I am instantly offended. He begins to huff and puff annoyed and ready to react to my request instead of respond based on what he heard from Paul. His introduction to our convo set the tone for the call. He told me I need to pay half today and the remaining amount in 10 days. I let him know I cant pay until 8/27, 4 more days I need my account to be protected until that date and then I can pay the remaining half the following Friday on 9/3. He refused to work with me and advised me to call 211 and maybe they can help me even though my electricity will be disconnected tomorrow, 2 of your representatives gave me this an option. Even so kindly told me there were no disconnect notices sent out in February what does that have to do with today?? I paid on time then. I had already confirmed he was apart of an escalation team not a supervisor AP k then requested a supervisor and he refused. Gave the standard reply for your company, his words not mine. I cant speak with anyone above him cause he has to email someone and they call me back within 24-28 hrs. I explained to him several times how would that help me if I have a disconnect notice for today? I would not hang up until I spoke with someone. He continued to be rude then he just went silent for about 15 minutes no hold music hoping I would hang up. I said hello no response then I let him know if he placed me on hold he should have actually placed me on hold so I could hear the music. He begins to say he didnt put me on hold but couldnt explain why he went silent he was not reaching out to a supervisor at the time. I explained to Jabeed several times that I only needed time to pay until 8/25 I could pay half of the balance and remaining amount by 9/3. He insisted I could not pay by then. I mentioned the notice I have shows 8/24. At this point is when I realized Jabeed had not actually reviews my account, as he stated hold on let me review your account to see the disconnect date. This was an hour into the call. He only provided me with information given by Paul. They were set to show me, and they did. AN ENTIRE HOUR BEFORE HE REVIEWED MY ACCOUNT. He apologized for this and at this point he FINALLY began to message his supervisor in an attempt to resolve this issue. His supervisor which is a she refused to speak with me and he refused to give me her name. In order to at least protect my account until 11:59pm on 8/24 as Jabeed mentioned, I agreed to the arrangement he offered to pay 25% of the past due amount. When he was setting this arrangement up at that moment he realized that I did have until 8/25 at 11:59pm to pay not 8/24 at 11:59pm. We went through all this for it to be as I requested. He so rudely told me, you didnt say 8/25. I reminded me of how many times I mentioned that date but he didnt hear me cause he refused to help me. We set the arrangement up and I am still unsure if it is correct since my confidence in Jabeed in this company is so low. This representative, Paul, and the supervisor that assisted treated me so unfairly just to be right and bottom line cruel. They didnt listen they saw my name heard my voice and instantly made the decision to not help me. I cant help but wonder if they saw the name Karen, would they have given better assistance. Is this how your company trains to treat your customers? Especially during times such as these?? He was so belittling and disrespectful when all I need was for my account to be protected from disconnection until 8/26 instead o8/24 cause I could make the half payment on 8/25 at this point to appease this company. I refused to go to 2-1-1. Thats for customers who truly need assistance, I can pay. I just fell on hard times. I have referred 6 of my family members to this company and my daughter is enrolling in September and I am up for renewal. I would like for an AVP or above to call me back ASAP. Not a team lead, supervisor, or anything of that nature. The supervisors name couldnt be given but they even refused to allow me until 8/25 to pay. 1 hour and 30 minutes later I got the results I needed...I hope. Instead of paying 25% as he offered I am paying 50% of the last due amount on 8/25 and remaining amount on 9/3. I have never been so disrespected when I was with Stream and when this contract is up that is who I am returning to.
1-2 Star Reviews: 223 (62%)