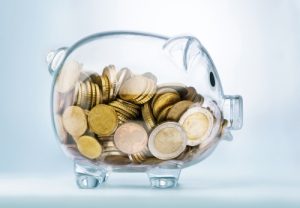 Cheapest Electricity Plans for First Energy Utilities
Ohio customers for a select few utilities could be having lower electricity bills by the end of June. FirstEnergy Utilities held auctions recently to purchase electricity for customers, this changed their Price To Compare (PTC) for their Ohio utilities. Because of this change,  Ohio electricity rates from retail suppliers might decrease for June. This means more chances to save money! If your utilities are Ohio Edison, Toledo Edison, or Illuminating Company, now is the time to shop for cheap electricity plans.
FirstEnergy Utility Companies
Ohio Edison's PTC is currently 5.45 cents per kWh. At the same time Toledo Edison's PTC also rests at 5.54 cents per kWh. On the other hand, The Illuminating Company's PTC is 5.51 cents per kWh. While all of these FirstEnergy utilities have different PTC, the state's retail electricity suppliers are offering plans with slightly different prices in each service area.
Constellation Energy's 12 Month Home Power Plan is the cheapest 12 month electricity plan in all FirstEnergy Utility areas. With a rate of 4.79 cents per kWh, it undercuts the PTC significantly. While it does have a $25 cancellation fee, Constellation's Satisfaction Guarantee negates the fee for 90 days. So if you aren't satisfied with the service, you can leave within 90 days of starting without paying the fee.
Apples to Apples Compare Electricity Rates
Energy Harbor's Safe Harbor 12 is the second cheapest 12 month plan available in Ohio Edison and Toledo Edison areas. With a rate of 5.05 cents per kWh, though it lags behind Constellation's rate, it still beats the PTC. Energy Harbor does beat Constellation's plan in one regard, it has no cancellation fee at any point during the plan. While Constellation will negate the cancellation fee for the first 90 days, there isn't a fee at all for Energy Harbor. As the contract ends, Energy Harbor will contact the customer about renewing the contract at a new rate, usually about  90-45 days before the plan ends.
Xoom Energy's SureLock 12 has the honor of being the second cheapest plan in the Illuminating Company's territory. It has a low rate of 5.09 cents per kWh, however the high $110 cancellation fee provides less flexibility. On the other hand, it has a rewards program. Customers can earn rewards dollars to use for shopping, either in person or online shopping. Near the end of the plans length, customers should receive a notification if the plan will be renewed, including a new rate.
Compare First Energy Utility Electricity Rates
While Constellation Energy is the cheapest plan in all of the utility territories owned by First Energy, it does have some flaws. Xoom Energy has a high cancellation fee, but has a rewards program that Constellation doesn't offer. While Energy Harbor has no cancellation fee at all, so if you have to leave, Energy Harbor wouldn't cost a dime to leave. But these First Energy Price to Compare rates are only prices for June, and they could change significantly to July.
So to get the great electricity rates currently available, now is the best time to go shop for electricity plans. For more information on electricity prices and deals, check out https://www.ohenergyratings.com for more information.