Five Every Day Ways to Slash Summer Dayton Electric Cooling Bills
Posted on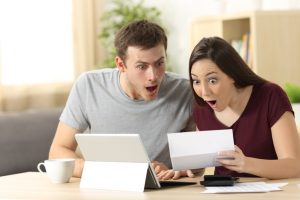 What are the easiest ways to cut my electric bill in Dayton, OH?
Whether you're trying to save money or be a more green energy consumer in Ohio, you don't have to make huge changes in your daily routine to have an impact. In fact, there are countless simple ways you can cut your electric bill this summer. Check out our list of five every day ways to reduce your cooling bill in Dayton this summer.
No Oven: In the winter, baking is great because it heats up the room and delivers hot, tasty food. In the summer, however, you want to avoid heating up the house to save money. Leave baking for the evening after temperatures have cooled, or opt for dinners and treats that don't require any oven time. Did someone say ice cream?
Cook Outside: You don't have to go camping to enjoy open fire cooking or the grill. Make a fun night out of a simple meal by cooking hotdogs, seasonal veggies, and s'mores outside. Or challenge yourself to prepare a more upscale meal entirely on the grill. Keep the food and body heat outside a bit longer by eating al fresco.
Hang Dry: Save money on your AEP Ohio bill and avoid heating up your house by hanging your laundry outside on a clothesline instead of tossing it in the dryer. It's well worth doing the task by hand for the energy savings and the wonderful smell your clothing picks up drying in the sun.
Cool with Ventilation: In the evening, take a bite out of your energy bill by using ventilation instead of AC. Once conditions are comfortable outside, open windows and turn on fans to bring in and circulate cool air. Keep it going through morning, but remember to close up the house long before peak temperatures hit.
Block Hot Sunlight: Heat and light go hand in hand, so you can beat the heat by blocking light from your home. Close blinds and pull curtains around mid-morning to keep your house cooler. Your efforts will have an even greater effect if you use insulating blinds or curtains.
Check out Ohio Energy Ratings for other quick energy saving tips you can use today! If you're looking to have an even bigger impact on your electric bill, shop for cheap electric rates at Ohio Energy Ratings. We make it easy to compare electric plans apples-to-apples and find the best electric provider in Dayton. Get access to electric rates, fees, and contract conditions conveniently organized all in one place. You can even use the site to choose your AEP Ohio supplier and switch to a new electric plan. You only stand to save money when you shop for cheap electricity at Ohio Energy Ratings. Head over to the site today to compare Ohio electric rates.