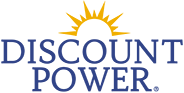 Discount Power Resources

Discount Power is an electricity provider that began operation in Texas in 2008. They service both residential as well as commercial customers in the deregulated areas of Texas.
---
Most Recent Discount Power Reviews
GOOD COMPANY
Its a good experience with discount power they have good plans for fixed and variable rates.

— Martin from MD
After 12 months of service. Zero issues. Great prices all year.
I used GeekYourRate. com and found Discount Power as one of my top choices. Part way through the year they it sounded like they were bought out by Pennywise Power. After about 5 months of this it went back to Discount Power. Then entire 12 months I received great rates. Cheapest year I spent on electric in over 5 years. 100% renewable wind energy. I have no complaints and would do it again.

— 1 year later... here's my review from Lake Dallas TX
Discount Power Review
I had this company for a year and was very satisfied with their service that I signed up for another 3 years. Great service.

— Evelyn from Richmond TX
4-5 Star Reviews: 14 (16%)
GOOD COMPANY
Its a good experience with discount power they have good plans for fixed and variable rates.
Website is always dysfunctioning
I like the electricity company it stays decent for the most part but their website is never functioning properly I'm always having problems making a payment online it never fails and it's quite irritating now
2-3 Star Reviews: 15 (17%)
When are lights coming on
I paid a deposit 3 days ago and still dont have lights their employees are writing the reviews do not use this company didnt want to give them not 1 star but 0 only way I could leave a review
1-2 Star Reviews: 49 (56%)
Robbers changing plans without notice. Online billing link never works
My previous company sold customers to Discount power in 2020. The letter stated that the contract will not change from the previous provider. However, then changed my plan into monthly plan starting from March 2020. I contacted with customer service to complain, however, even the manager couldn't care less about the contract and did not resolve billing problem. The claimed that they sent me reminder about the change, however, they have never done so. I also told them that my contract change date is July not March.
Besides, monthly ebill they send does not work. I told them when we click on bill, it shows e-captcha, which changes every time you type letters, however does not let you get in your bill page. Manager could not care less about billing issue either.
Discount Power News
No applicable blogs have been written

Discount Power FAQs
Where can I order Discount Power electricity?
---
Discount Power has electricity plans in Texas
Where can I order Discount Power natural gas?
---
Discount Power does not have any natural gas plans
What do customers think about Discount Power?
---
That depends on who you ask. There will always be someone who feels wronged by a company, no matter how good they actually are. The average Discount Power customer review is 1.7 / 5 stars. Keep in mind, consumers will go out of their way to complain far more often than they will to give praise.