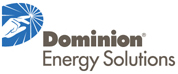 Dominion Energy Resources
---
Most Recent Dominion Energy Reviews
Good solid company
I have had Dominion for two years and they definitely met their obligations. The initial contract was for one year and about a month prior to expiration they sent me a letter detailing the expiration and what their upcoming plans were. I researched their plans on the PA Energy website and decided to stay with them as their rates were competitive and their service had been just fine. I just renewed with them again for two years as their rate was the lowest available without a cancellation fee.

— brian3i from Downingtown PA
resolved
My son, who lives in Texas, owns a condo in Reminderville ohio call Dominion to have gas turned on at his condo was given a time for arrival and a call when the person would arrive of 15/20 minutes, I arrived in 20 minutes the service person Name David was at the door when I arrived, he was very proffesional and helpful. wanted you to know he is an asset and represent you company impressively. His name is David. The date is 2/27/19 My name is Deloris Jones 330 2325723. Thanks

— Jean from Twinsburg OH
4-5 Star Reviews: 2 (17%)
resolved
My son, who lives in Texas, owns a condo in Reminderville ohio call Dominion to have gas turned on at his condo was given a time for arrival and a call when the person would arrive of 15/20 minutes, I arrived in 20 minutes the service person Name David was at the door when I arrived, he was very proffesional and helpful. wanted you to know he is an asset and represent you company impressively. His name is David. The date is 2/27/19 My name is Deloris Jones 330 2325723. Thanks
No 3-4 star reviews have been posted or approved yet
My rate has gone up from $3.19 to $5.42 and I want to know why?
Why wasn't I notified that my rate was going up from $3.19 to $5.428? I am a senior on a very fixed income. I had relocated to Ohio where the billing system on utilities really needs an overhaul. I received nothing telling me my rate was going to increase or that I had to pick a supplier for my gas.
1-2 Star Reviews: 9 (75%)
Crooks
They tell us a small business that has been closed since March 1st, that we owe $500 and there is no help. Pay the bill or else. We have been making small payments to catch up but they still disconnect anyways. After it has been disconnected, they offer some help but no explanation on why the bill was so high while nothing was on. Had to pay $300 to get gas back on there goes my heart and diabetes meds and now they will work with us a little.
Dominion Energy News
No applicable blogs have been written

Dominion Energy FAQs
Where can I order Dominion Energy electricity?
---
Dominion Energy does not have any electricity plans
Where can I order Dominion Energy natural gas?
---
Dominion Energy does not have any natural gas plans
What do customers think about Dominion Energy?
---
That depends on who you ask. There will always be someone who feels wronged by a company, no matter how good they actually are. The average Dominion Energy customer review is 0 / 5 stars. Keep in mind, consumers will go out of their way to complain far more often than they will to give praise.
All Dominion Energy Plans