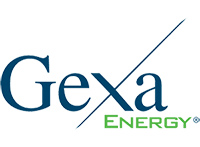 Gexa Energy Resources

Gexa Energy started in 2002 in the Texas deregulated energy market. Gexa services all Texas markets where electricity service has been deregulated. They were acquired by NextEra Energy, Inc. in 2005.

Gexa Energy is rated A+ by the Better Business Bureau.
---
Our Rating of Gexa Energy
Most Recent Gexa Energy Reviews
Great pricing
Easy signing up and transferring.

— Donald and Joeann from Killeen TX
Rapido y facil instalacin.
Instalacin rpida, buena atencin, envan tu consumo semanal.

— Edwin from Houston TX
Gexa Electricity
my second month with Gexa but love the website and ease of billing with their autopay system

— Tony R. from Katy TX
4-5 Star Reviews: 76 (16%)
Great pricing
Easy signing up and transferring.
3-4 Star Reviews: 39 (8%)
OK, I Guess
A little higher priced than I thought they'd be.. the plan seems intentionally difficult to predict cost. But hey, that's pretty standard in an age where service is really just a money extraction device.
2-3 Star Reviews: 72 (15%)
Very unhappy
So I have been with Gexa for over 15 years, today I called because I needed a extension on my payment, you would think after all the time I have with them it wouldn't be a problem...but oh no....they said because of something that happened in November of 2021 they couldn't do it, and that was their fault that it happened. So I am telling them now, when my contract expires at the end of the year, please don't bother asking me to resign because loyalty means nothing to this company.
1-2 Star Reviews: 307 (63%)