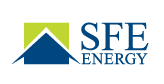 SFE Energy Resources
---
Most Recent SFE Energy Reviews
Nice young man
I usually ignore anyone who comes to my door, but this time I didnt. A representative named Mahmoud came to my home and the experience was delightful. I finally got my first bill and the rate is fixed as the representative stated so as long as it stays that way for 3 years Ill be satisfied .

— Hillary Wilson from Philadelphia PA
Good experience
I was busy working from home and a representative from sfe named Mahmoud came to my door. I was unsure at first but I listened. He informed me about customer choice and broke down how my bill worked.
and so now I have a flat rate every month . — Bianca Jones from Langhorne PA
Flat pricing
Had a great experience when Agent Mahmoud came by and explained the benefits of the flat pricing program
they offered. Now I am enrolled and dont have to how much energy Im using , it comes in flat every month! — Joseph from Philadelphia PA
4-5 Star Reviews: 26 (27%)
Controls my bills! So worth it!!!
I had a young lady come to my door, she explained I had a daily rate and it allowed me to use up to 10,00KWH for electric and 1000ccf for gas, which allowed me to use more without the pricing spiking. My bills have been consistent and Im not surprised month to month. Now if the utilities could lower the stupid delivery fees then that would be nice.

Definitely worth it!
No 3-4 star reviews have been posted or approved yet
Canceled next day
Signed up thinking PGE had a new gas provider. Went online to research the company and found out they're not part of PGE. Figured my bill would be higher so canceled right away. I was not charged a cancellation fee.
1-2 Star Reviews: 70 (72%)
Cancel before it's even started
The guy John came here lied about everything misrepresented like he was from the city of Akron and I had to sign up for this otherwise my bills were going to go up. He stayed here the entire time and wouldn't leave, when the lady on the phone asked me if he had left he stayed here and told me to lie that he was gone. If they come to your door call PUCO immediately so they know to look in the neighborhood and check and see if they did it to anybody else.
SFE Energy News
No applicable blogs have been written

SFE Energy FAQs
Where can I order SFE Energy electricity?

SFE Energy does not have any electricity plans

Where can I order SFE Energy natural gas?

SFE Energy does not have any natural gas plans

What do customers think about SFE Energy?

That depends on who you ask. There will always be someone who feels wronged by a company, no matter how good they actually are. The average SFE Energy customer review is 2.1 / 5 stars. Keep in mind, consumers will go out of their way to complain far more often than they will to give praise.