Find The Best Electric Rates in Cincinnati
Posted on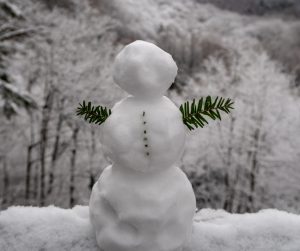 Do Winter Rates In Cincinnati Have You Feeling Blue?
If you're living in Cincinnati, you may notice that your electricity bill is looking pretty steep this month. Between cold temperatures, longer days, and forgotten renewal contracts, some lingering confusion over the HB 6 bill fee and maybe you're not sure about how much you're really paying. So what can you do to counteract this? Start off by trying to minimize heat loss in your house. We have some great tips on how to save money on your electricity bill! Next, if you got bitten by an increased rate, or expensive variable plan, now might be the time to consider switching! Look over these examples of great plans to help you find the best electric rates in Cincinnati without breaking the bank.
A Variable Rate Plan For The Short Term
Need something fast while you look into other options? Perhaps you're moving soon and don't want to worry about expensive early cancellation fees? A month to month option can be great for interim and short term use. The Provision Monthly Plan starts out at just 4 cents per kWh for the first month. Use that time to find the best fixed electric rates. But remember, after the first month this plan's rate price can change monthly. So be sure to not to nail down that longer term plan.
Find the Best Electric Rates For 6 Months
Featuring just a $25 cancellation fee, the Constellation 6 Month Power Plan is a great option for  a short-term reduction of bills. It's priced at 4.99 cents per kWh for new customers. Getting a fixed rate can keep your bills from skyrocketing one month to the next.
Great Low Rate, Great Benefits
Another great fixed rate plan, is Xoom Energy's Sure Lock 6. At only 4.99 cents per kWh this is one of the lower plans available. There is a cancellation fee of $50, but this plan comes with some great extras! You can use Xoom Xtras to get gift cards and discounts for anything from Amazon to new tires. You sure can't get that from Duke Energy.
Seven Months Of Low Rates
Need something a little longer than 6 months? Starion Energy has you covered with their Starion Secure 7 plan. This is one of the more expensive plans at 5.09 cents per kWh, but it doesn't have an early termination fee. It is also a fixed rate plan, meaning your rate won't change for 7 months no matter what the weather does to electricity prices.
Warm Up To Your Electricity Rate
Now is the perfect time to switch and save on your next electricity bill. With the right plan to finish off the year, you can keep your bills low through any weather. Remember to keep on top of your renewal notices though when your term is finishing out to avoid being dinged.  And if these plans don't quite fit what you need, be sure to find the best electric rates and plans at www.ohenergyratings.com!