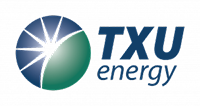 TXU Energy Resources
TXU is one of the original incumbent utility providers in Texas that was spun off from their generation assets when Texas deregulated their electricity market in 2002. TXU is one of the largest and most recognized retail electricity providers in Texas and services both residential and commercial customers.
TXU is part of Vistra Energy which also owns Luminant, which specializes in coal and natural gas power generation assets.
---
Most Recent TXU Energy Reviews
Rate TXU
Angel was awesome at helping me out with my account problem.

— Lisa Applegarth from Santa Fe TX
Prompt and professional. Not sure why another company took over the account??
I called TXU for a new electric service moving to a new residence and it was connected before I unloaded the truck. I did a great job they're very professional building was slightly below market price.

— Eric Crockett from Houston TX
chat experience
I have just completed a phone chat with two customer service people who are good at what they do and knowledgeable about the ins and outs of the company plans. Natalie (sorry about the spelling) read my problem sentence and knew who could help me. Proceeded to flawlessly send my chat to Stuart D. who fixed my problem by asking a few questions, applying a bit of quick thinking and became my angel for today. :)

— ValWyn from Spring TX
4-5 Star Reviews: 44 (7%)
Rate TXU
Angel was awesome at helping me out with my account problem.
3-4 Star Reviews: 23 (4%)
My bill is CONSISTENTLY HIGH
I live in a 3bd 2ba apartment that is 1380 sq ft. Its over $300 almost every month. I dont know if its my AC but Ive tried keeping it at 76 and I about died. This IS Texas after all. I like their customer service but I get really sad that my energy bill is almost as much as my car payment at this point. I used to be with TERA and I never went over $100 in a 3bd 2ba apt
2-3 Star Reviews: 56 (9%)
Make pretty promises to get you to sign up but will screw you over once the contract is over...
1-2 Star Reviews: 338 (54%)