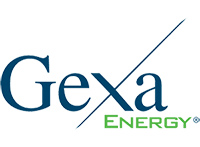 PUCO# :
" When we moved from an old home to a new energy efficient home in February, I switched from Reliant (after 15 years) to Gexa based off a 3 month contract that had a great kw/hr rate. There were no extra fees or charges with this plan. The rate was great and the fees were reasonable. However, after the 3 months I received an email offer based off my usage from Gexa that has now doubled my fee every month. First it was $120, then $200, and this month was a whopping $400!!! I called to speak with someone, as it was so easy to get someone on the phone to start the plan...I waited 45 mins to be out-sourced to India. Besides not being able to understand the woman, she spoke over me and would not transfer me to speak with someone else about changing my account or getting a credit. She put me on hold and "spoke" to someone about getting a credit to which she came back with $25. Wow! I also forgot to mention that the early termination fee is $295. Do not go with this company. Do not fall for the great rates they offer initially. Do not go with a company that out sources their customer service, or lack there of. "
— S. Mehaffey
August 3rd, 2020
" They are the absolute worst. Their plans are expensive- twice as much as I was paying with another company. I just signed up. I woke up yesterday and my electricity was OFF! I didn't even get notice they were turning it off! I literally have had it one month! I am paying 150 dollars just to get out of the contract with them. LOOK elsewhere. ANYWHERE else. Renewable energy is a great idea, but not if the company doesn't have a soul. We are in Texas- in the middle of a pandemic- and they will TURN OFF YOUR AC. Run away. "
— Sharon
August 2nd, 2020
" Ordered service from these people not knowing this company is a joke. Ordered service, paid a deposit, had service with them for about 2 months. They cut off my service during the pandemic. Got an email from Beatrice Williams who said that the company would send my deposit to me because I was so dissatisfied with this company and its customer service. Got a final bill from this company for 4 days that was almost $300. And then get a refund check for $2.75. DO NOT USE THIS COMPANY. THIS COMPANY IS A PURE RIPOFF. It takes all day to talk to a customer service rep. Even if you have the company call you back and you call them at 10 in the morning, the company will not get back to you until almost 9 pm that night. The customer service does not do what it says. They dont disconnect you on time. You give them a $400 deposit, you pay $151.50 for your first bill, which is on June 27, 2020, disconnect service on the 7/3/2020. The idiot customer service rep says you have to wait until 7/4/2020 for disconnection- that just seems like a crock, because the 7/4/2020 is Independence Day -a national holiday. No one works on the 4th of July. How do I owe almost $300 for 4 days - there is no way this is possible. GEXA ENERGY IS A SCAM!! DO NOT USE YOU WILL BE SORRY IF YOU DO! "
— Lisa C
July 31st, 2020
" Worst customer service ever. I tried calling to get proof of electric (because you can't do that online) and I get put on a call back list. 2 hours later I get a call only to be put on hold for another hour a half, and then they hang up on me, which means I have to restart the whole process over again. Absolutely terrible. "
— HORRIBLE ALL AROUND
July 31st, 2020
" Terrible customer service. No sympathy for not signing up for a new plan in time. I am new to Texas and have never experienced a energy company as bad as this. I will never recommend Gexa to anybody. "
— David A
July 30th, 2020
I think their plan is a bit unethical
" I just signed up for Gexa. Supposed to be very cheap. For about 1200 sq ft, my first summer bill was $151.00 and my second one was $375.00!! Ouch! So the plan I have takes off $100.00 if you use between 1000-2000 kw. I used 2063.. so yes, that was over 2000. But this is July, and instead of a mont to month cycle, they used 33 days this cycle. Its up to them if they want to use anywhere from 28 days to 33 days. Beware of this. I just believe it is unethical when they can use fluctuations of the amount of days. I did call and questioned this and they gave me $25.00 off. The customer service rep talked very fast was very hard to understand. I am so tired of computerized care from these companies, it takes you a 20 minutes for a real person to come on and then you strain to understand every word. So funny when you call to set up service, you get to talk to an easy to understand American.. but once youre under contract!! Its so very frustrating!! And its amazing how vivid 19 effects the service of every company! My rant!! "
— Mary Berggren
July 29th, 2020
" These guys really do not give good service or honor what you signed up for. Very deceptive. When you call to complain all you get is a huge bunch of nonsense. So very dissatisfied!!! "
— Sheryl Webster
July 28th, 2020
Never received first bill and service up for disconnect
" I never received a first bill. Then after 32 days of service, I get a disconnect notice and an email that my bill is ready. I look and can see a past due bill of $10, plus $20 for DNP. I am so embarrassed. I have NEVER had a disconnect notice for anything. I have been on hold for two hours with customer service and I cannot get through to anyone. No one calls back either. Please email me so that we can fix this. I paid the overdue amount but there is no bill online to show the charges. I have no idea where it came from. I also would like a credit for the DNP charge since I never received the original bill. "
— GalvestonTX
July 24th, 2020
" I have waited over 1 hour to speak a customer service rep for my over charge bill. I have been over charged for a few month. when I called for the service, I was told my plan is including all the charges, but I got delivery charge for $58. I called 10 times to correct my bill, I got disconnect every time they transfer my call. Worst service. "
— Lucy Han
July 20th, 2020
" They did not stay with the rate I signed up for!!! "
— NOT HAPPY
July 17th, 2020
We have a service with this company and they lying to us they said we where supposed to pay 14c per wkw before the 2000 kwh and now we are paying 22c per kw thats crazy ! They dont want help us to change pur plan to a better one
" Im not happy with this company we are going to switch "
— Jose Fuentes
July 15th, 2020
" Gexa Energy is a horrible company with hidden fees and zero customer service. Monthly bill is $80 higher than quoted and they refused to explain why or help with a resolution. SCAM SCAM SCAM. Don't fall for it. "
— duped
July 13th, 2020
Great transfer experience
" My rep was Zafar and he was excellent! He made it very easy for me to transfer my electricity. He took the time to answer all my questions and explained it in detail to where I can understand. The experience was fantastic and I would recommend and refer my friends and family to this company. "
— Melanie S
July 10th, 2020
All calls routed through Columbia in South America
" Tried to explain things to a young person in South America - very difficult to understand them. Asked for an American and got another Spanish speaking person. Gave up. "
— Frederick Kupke
July 10th, 2020
" Excellent service and billing, everything is clear at website. "
— BINOY MATHEW
July 1st, 2020
" I just called Gexa to get pricing if I stayed with them beyond my service plan. The automated voice message said it was an estimated 20 minute wait, but I could retain my place in the que and receive a return call, so I did. It took an hour for the return call, then I was placed on hold for 33 minutes before I hung up. "
— Horrible Customer Service
June 30th, 2020
" I have been calling trying to talk to someone to cancel my account for two days now. They either say that they will transfer me to someone, or that they will call me back and never call. Thats when they dont keep me waiting two to three hours. I have pictures to show it. I am surprised with the good reviews in here; their customer service is horrible. Do yourself a favor and stay away! "
— JohnW1965
June 30th, 2020
" Horrible experience! Signed up for a plan and had no problems initially getting through to customer service about my bill. It was a partial month bill so I did not receive the credit expected on my plan. When I received the second bill I began calling to cancel my service. 5 weeks it took to talk to someone! I was placed on hold for over an hour 7 times. I tried the call back option but if I missed the call I was placed in the back of the line and had to wait again for them to call me hours later. Like I can sit there and wait for them to call me while I am at work. After finally getting a hold of a manager I was able to cancel my plan past the sixty day window but he would not adjust my bill past that. I had been trying to cancel the plan and because they were understaffed and had horrible customer service I ran over into another billing period. The plan I was charged was not what I signed up for and I was stuck with another months billing. After months of intermittent correspondent they sent me a letter saying they were willing to settle on an amount that was basically the full payment minus the late charges they added. Now in collections they wont negotiate past removing the late charges. I was told I would have to contact Gexa to discuss any further reductions. Called Gexa, only on hold for 20 minutes, and they said I have to speak with the collection agency!! Finally got through to specialty department and everyone was to busy to talk to me so I opted for a call back. Nope that didn't happen. I called back after 4 days and was placed on hold for a bit again before I talked to Ira. No progress with him. To this day I can see the page that says " no hidden fees. The rate shown below already includes all fees, discounts, and Oncor delivery charges". Yet I got charged additional fees and delivery charges. I am willing to pay for the power I used per the plan that I signed up for. That amount is 40% below what they are demanding. The discussion never gets passed all the legal jargon to get to a reasonable conversation. "
— Anthony D
June 28th, 2020
" 2 calls with representatives that failed to setup my service. If you are moving to a location where the current resident has Gexa, DO NOT SIGN UP. My move will be delayed and I started this process over a week ago. Customer service lines have 30 plus minute wait times so anything you need will be a major time consuming experience. "
— Vince
June 26th, 2020
They are totally disorganized.
" I applied for new service. They processed the application and said that I needed a $400 deposit. I have a FICO score of 815+ and have never needed a deposit for any account. I submitted a request for a review and deposit waiver. Customer service phone line can't access my information for follow up. I get put on hold for a long time. They are supposed to call me back, but it is not happening. They do not want my business. "
— Should be rated 1 start
June 24th, 2020