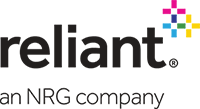 PUCO# :
" What the hell is this service?? You offer to group together security and electricity, charge me $250 a month, even in months were we arent even home to use the electricity. You shut off my power during a pandemic and then have the audacity to charge over $1k in early termination fees if I wanted to leave and thats just for the security system, its another $150 for early termination of the electric contract. Please go with literally any company. Reliant is just money hungry. Do your research before you buy. "
— Chelse S.
August 3rd, 2020
" Salesman at my door not wearing his mask "
— Post surgery
July 23rd, 2020
Terrible customer service and resolution
" They charged me several months for a meter I did not even own. In the end their resolution was that it was my mistake for setting it up with a wrong number, which I did not do. They had no proof of this but still made me pay for the bills. Absolutely ridiculous customer services and in the end terrible resolution. I ended up paying for 4 months of really high bills for something usage that was not mine. "
— Houston Heights Customer
July 23rd, 2020
Do not get with reliant!!
" I used them this last year with their free promotion of free nights. My bills are so expensive!! I live alone in a 1 bedroom. I never use over 500/kWh yet my bill is always $100+ they are a complete rip off! Never again!! "
— Renee K
July 17th, 2020
" Worst electrical company I ve ever dealt with. I was so easy to talk me in with the bs "rates" which actually change based n how much you use. What a rip off! As soon as I done with the I don't want o ever hear about them.
No reminders about your bills, and as every professional person who has a busy lifestyle you forget sometime to pay bills that are scheduled in the middle of the month. I haven't gotten a single mail from them nor email nor a text message to remind me I have a past due bill. I guess it is their little con to get it disconnected and the charge you $40 in disconnect/reconnect fees. " GOOD GOING"! Very ethical.
I tried signing up for automatic payments but everytime they tell me I have to talk to special department. I actually talked to them once and supposedly they saved my information but 2 months later - again - disconnection in middle of the day on a 100'F weather.
I would definitely NOT recommend them! "
— George Chrstoff
July 13th, 2020
not accurate nor detailed
" Friend of mine told me that reliant is a good energy company (it could be true, IDK lol), anyway; I enrolled for electricity services for my new house online and immediately; they request my ID for "ID Validation"I though that was weird but I emailed the front of the ID to them anyway and waited for the next day and I called customer service to try and expedite the services and the agent recommended that we cancel the enrollment and start new one to set the start date sooner, I agreed to that and we enrolled again (another credit check of course) but they asked for the ID AGAIN, of course; I emailed it again and waited for 2 days and just called today customer services and I was kinda hoping for good news
of course customer services just told me now that they need front and back of the ID and did not bother to tell me on the first time and they still need processing time 24-48 hours

Let me ask Reliant
are you trying to push new customers away
and if so
why the heck would you want to waste my time

After all this mayhem, I'm now left with no electricity and couple of credit inquires
Thanks to un-reliant electrical company "Reliant" "
— Ameer Rashid
July 12th, 2020
" When I first moved in, I noticed that their website doesn't always correctly reflect to actual price of what they'll charge you. If you call them, the price will be different. When I moved out, I had an awful experience. I moved out of an apartment on June 30, and called them on July 1. I wanted my plan cancelled immediately, but they said they couldn't cancel it until the 8th. My old apartment complex used electricity in my name for a whole week because they didn't cancel my electricity plan immediately, so I got charged extra. Absolutely ridiculous. It was a total lack of respect to the customer by not being transparent about being charged a whole week of electricity when I no longer was living there. When I called a representative about it, they weren't helpful in resolving my conflict and was uninterested in any sort of compromise for my issues. Other electricity companies are more transparent and able to shut off electricity within a couple days, but not Reliant. I am very disappointed in Reliant after using them for multiple years. They need better customer service, better phone quality, and need to be more transparent with their customers. "
— Nate
July 8th, 2020
Experience with Reliant Energy
" Ive been with Reliant for approximately 45 years,of course at different residences in the city of Houston. Ive been pretty happy with Reliant until I moved to 3903 Portman Glen Lane in 2004. Ive gotten up in age, and since time each time theres rain or a thunderstorm the electricity and the gas are turned off. Each time it happens there are problems with the fuse box,with the air conditioning unit. the water heater, and the light bulbs.At this time in my life I cant afford repairs that cause certain items to have shorter lives. My range is affected, and my washer and dryer. As well as my television sets, my refrigerator, and my garbage disposal. Id like to know why these interruptions in services occur and what is your company doing, if anything, to resolve your issues. Thank you. "
— Mildred L. Jones
July 8th, 2020
" So I've begun shopping for electric providers now due to covid and at the need for at-home savings, I had the privilege of working with Mr Anthony Trevino out of Grand Prairie Texas. I've always considered myself a smart shopper but never in the area of electric costs. And I've never worked with Reliant Energy ever. My experience today was enlightening to say the least. I spoke to someone that was passionate to not only sell the product but to genuinely help me learn and break down what every cost means. And although I did not make a switch today (due to some transition), when I am ready and I will be, Anthony Trevino at Reliant Energy will have my business that's for sure! Thank you Mr Trevino for making an educated Electric Energy Shopper out of me and making me feel better about this life decision.
Claudia Martinez Pena "
— Anthony Trevino - Reliant Energy Rep
July 6th, 2020
" By my experience with Reliant Electricity Company, is horrible. Ever since COVID 19, they have turned my electricity off do to a mistake Reliant made. Then after Reliant realized that it was their mistake they promised it wouldn't happen again it has happened five more times. I don't recommend the company to anyone. "
— Rock
July 6th, 2020
Have I Got A Plan For You
" Very disappointed. I would suggest anyone doing business with Reliant understand exactly what your getting into. As a consumer I looked to them for direction instead I just SOLD. It was clear I was looking for the most economic rate and thier other Best rates where never what I was told. There were so many variables one would have to be in the business to comprehend the plan in the billing. Each time I tried working with them it just became worse. For example I was told for example my rate would be 9 cents kwh when it came bill time it would be more like 14.6 So you call back and try again then you get the REAL BEST PLAN...that never was.
I'm not one to write negative reviews but feel the consumer needs to educate them self before venturing out with Reliant.
I tried for almost two years . Finally gave up. "
— Terry
July 3rd, 2020
Very good for the first year
" The plan is amazing for the first year. It is down hill from there on.

My rates doubled and they claim that the rates have gone up for the new year. When i check with my friends that sign up, i find out they have the same rates i had my first contract. "
— M
June 30th, 2020
Far more expensive than other providers
" Worked with a local rep that went over with me how reliant would save me money. I decided to go ahead and sign up with her. Looking at my bills for the first two months I am paying literally double per kwh than I was paying infinite. Customer service could only offer to help me change my plan to one with a cheaper cancellation fee and would save me .6c per kwh. Moral of the story, do your own thorough math and homework. Dont go with Reliant. "
— Steve C
June 23rd, 2020
Be Aware! They Are Cheats
" For several years they charged extra money going towards some charity without permission. They count on us seniors not to read the bill in detail, and especially if its in Autopay thru credit card.
They also send inflated bills.
After many years of cheating I got rid of them never to return again. "
— Andy
June 7th, 2020
" Watch out for this company reliant nrg is a scam nothing they say is true I just found out they are not paying some of there workers for there hard work Due to Covid19 "
— Jake
May 26th, 2020
" Hi as you may guess yes I am Mrs Drama Queen. I just became a customer today and power was scheduled for turn on today. I thought when i was approved with 0 deposit it was a good day that it was my lucky day. NOT! First off it was not from Reliant all that had happened , had happened. I had been living with my In-Laws for the past 7 months , 5 days , 4 hours , 57 mins. , and 15 seconds. Yeah that bad. Anyway a house my Mother In-Law owned all of a sudden became ours. My husband and I's. I had to go through drama to get the people living there out. Finally I had to get them evected. So out they went. I am not sure exactly when but they were gone by the time I went by yesterday checking to see if it was cleared so I could starting moving. Well people when you move into a new place dont forget to check everything including the utilities if they were on or off. As far as I knew they were on that pay as you go electric. I had told them a few days before to shut everything down that I wouldn't carry them , so yesterday I assumed all was off. Today I called around for Power and up tell Reliant none of the others made any sense. Seriously! When I was approved and told my Power would be on today. I was excited. My husband he has serious seizures. Especially in hot mugging weather , which was what it was like today. My husband has what they call Grandma Seizures which is the worse of it's kind. And almost all of the time when he has one he ends up in the hospital , at times as long as a month. Anyway after a hour went by I got on my tablet , found Reliant signed up waited about a hour then got on my tablet again , going to Reliant's web page and the lady who helped me ( think her name was Sandra ) was calm , polite , and very helpful. She assured me that the power would be turned on. So after logging off I waited for almost 3/4 hours. You ever have the feeling of pure panic run through-out your body? I did! I was scared out of my mind. My husband usually is the only one who can calm me down. Well he was Pail as a ghost. That's when I started calling again. What they on the other line didn't know , ( the Reliant Customer Service Person ) was I couldnt drive my husband to the hospital , and my tablet refuses to let 911 calls go through. I didn't tell them this , honestly I didn't think it would matter to them. Then my phone decided to have a mind of its own it kept shutting down , and always just when I was about done. It did this about 4/5 times , each time I had ( at least I thought I did) to start over. They , in total I believe was three no four operators , all started out with getting me calm and I would tell them what was going on , never failing right on cue that's when my tablet decided to venture on it's own. It shut off. Well this went on until the 5 time and then I think Juan C. Is his name. He stopped me before I got first sentence out , he said no problem that he'd would read the notes or what not and he'd be right back. Minutes later he was confirming the questions and concerns i had expressed to the other Operators. He said no problem got it. Guess what , yeap my Tablet went blank
I wanted to scream , but instead I cried. That's when it happen !Bam! Power! The Power came on. Well my husband is good. He took a cold shower and rested. As the night winds down I remembered what JuanC had said right before being disconnected, he said no problem I got it. And I'll be dam he did just that. Now I on the other hand , Yes I am doing fine but after spending 4 hours on and off the phone , not knowing what I'd do if my husband had one of those moments , I am now off to the liquor store I think it's a good night for me and Mr. Patron to get to know each other. Thanks Reliant for being what all the other electric companies swear up and down to be , but aren't. That's honest , caring , helpful in times of need , a friend.
Well all at Reliant
( Especially the ones that had come to my rescue )
Stay safe , and Healthy
And Please..........
" Be Safe "
" Be Happy "
" Have Fun "
" Peace Out "
Sign: A Very Happy Customer
Lisa C. "
— Lisa Coppage
May 26th, 2020
" No one has lived in the property since I bought it four months ago. My bill has been 10-20 dollars a month. No AC on and the only electricity being used was to paint and landscape. I got the bill today and it was 210. Basically customer service said someone was stealing electricity or the meter was not working properly. They said I would have to call Texas/New Mexico to dispute the charge. If I have to do everything to resolve the issue then why on earth do I need to pay reliant. I wish we could just buy electricity from TNMP. Reliant is useless....THANK the Lord I fired them! "
— Sick of Reliant and CP
May 22nd, 2020
The Worst Utility Experience Ever
" I had been a customer for 6+ years, but when I tried to negotiate a new plan and waive the cancelation fee, they account services could not answer simple questions. The price of energy is at lows for the last 10 years, and I felt that they were not offering plans that were more affordable. I explained that if they would not waive the cancelation fee for a new plan with them, I would pay it to move my service elsewhere. The Rep I spoke to tried to convince me that it cost Reliant money to cancel my existing account, and didnt even attempt to treat me as though I was important to them. Instead he continued to explain what Reliant offered me (um, electricity billing). I will do everything I can to divert anyone else shopping electricity to never consider Reliant. Texas electrical plans are confusing enough, so dealing with people who dont even know their own products is terrible. Posting the same on their Facebook account about Reliant. "
— Sam
May 18th, 2020
Reliants customers reps. LIARS
" On two different occasions I talked to two different reps. about my deposit.When I first signed up I was told it would be refunded after a year.Its been more than a year and nothing. I recently inquired about this and talked to the reps. One was a guy and the other a lady by the name Blanca.At first they both said it was supposed to have been returned to me.Than they both looked into the matter and told me they had given me a credit on my bill.Which they did not have my permission to do.They took it upon themselves to keep my refund.Which I believe is wrong. "
— Joe Vargas
May 12th, 2020
" The service is excellent, helpful staff and great experience "
— Vo
May 7th, 2020