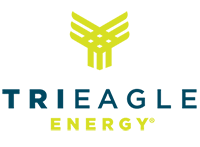 PUCO# :
" We as so far happy with the service provided except we have not recieved a monthly statement as of yet. I am getting scared because have been laid off work until pandemic is under control. Thank you. All else is very good. The staff is very helpful and friendly. "
— David Bates
July 27th, 2020
Good company for electricity. However....
" Great company for my electricity. Had no problems or hidden fee issues. However, I will not be renewing with them because their renewal rates are higher than "new customer" rates on the open market. For the life of me I do not understand why companies essentially want me to discontinue my service by upping the rates when I am a known quantity who always pays on time. I guess they don't care about loyalty. "
— S. Rich.
July 20th, 2020
" Bad coustmer services and unprofessional "
— Tareq
July 17th, 2020
" I have been very satisfied with the service and the cost of my electricity with tri eagle "
— ELevy
July 15th, 2020
" I didn't have any issues until I moved out. I sent an email a week before and never heard back from them regarding a change in address. The day I call them they inform me that they do not respond back from costumer requests if they are not "specific enough" and that now they will try to change my address. They took a week to email me back. Also, the representative during the call was very rude, short, and overall ignored my complaints. The actual service they provide is good, I would not trust their costumer service whatsoever. You can find another company with competitive pricing and a better costumer service team in Texas. "
— Frank
July 10th, 2020
" every thing is ok "
— Tom
July 1st, 2020
" I was with Reliant paying 12.2 per kilo my plan was going to renew going up to 14.4 TriEagle gave me 9.2 per kilo for 2 years. They did all the paper work to switch, Great Service. My first bill went down 60.00 Dollars. "
— Johnny500
June 25th, 2020
" so far so good "
— clay
June 24th, 2020
Unacceptable Behavior - Cut Off Power Over $48 - Brutal Customer Service
" Customer for 3 years. Auto payment every month no matter what the bill. Of course sometimes higher or lower than actual.
Despite this payment record, they cut the power off during the Covid lock down. I will try and be polite , but they don't deserve it. One of the worst providers out there. And they have the smiley picture of some idiot who cuts the power to longtime customer over $48. Looking to replace them ASAP. What a bunch of losers. "
— Ex-customer
June 23rd, 2020
Power outage without verification
" Awfull customer service, cut my power without verifying, its been out for more than 24 hours, customer service just keeps lying and there is no hope of getting my power back up! Ridiculous! My house, my work, my kids everything is being compromised all because of an error on The companys end! "
— Amna Waqar
June 23rd, 2020
" When I decided to switch to TriEagle I was told that my rate would be between $ .06 and $.07 per KWH. As a matter of fact I am being charged $.097. I contacted you and was told that someone would get back to me in "a couple weeks". It has been over 3 weeks and I have heard nothing. My monthly bill is twice as much as people with my model home. "
— Carolyn Morley for Robert
June 14th, 2020
" When we switched to TriEagle, you promised a lower rate than we are being charged. We have called you several times without getting a reason for you charging a higher rate than promised. "
— Robert B. Morley
June 13th, 2020
I will never sign a 3 year contract I am locked in a 3 year contract
" This is the most deceitful energy company please avoid them please "
— C.D.Wynn
June 11th, 2020
" Very smooth transfer. Good rate, good communication! "
— Great job.
June 6th, 2020
" My experience with Trieagle Energy has been very good.I have been very happy with them, "
— Trieagle Energy
May 29th, 2020
" Very frustrated trying to speak with the service reps located in Irving, Tx. I called and spoke with a representative the third week of March to disconnect my services on March 31, 2020. Im still getting billed for this service Ive called twice to speak to representatives. they act like they dont know what Im talking about. They come across as not wanting to help me. they will not give me a corporate number to call. it makes me extremely leery of this company "
— Loretta Fulton
May 7th, 2020
TriEagle is saving us money!!
" We really like the simple billing and I also like the usage reports, 8 months into the 36 month plan and we are very satisfied ! "
— C. Allen from Angleton
April 29th, 2020
" I am very disappointed in this company. I called to get a 4 extension until my 401k money hits my bank, after being laid off from work. I was told i couldn't get a 4 day extension bc in October of 2019 when I was in the hospital i didn't i was a day late for the extension they had given me. You people are money hungry devil's during this difficult time. I'm a 3 year customer who has only been late once in 3yrs. "
— Rodney A
April 13th, 2020
" The transfer was easy. The offer was without an up front incentive ie; credit card, coupons,etc. The offer was a substantial saving for an extended period. It has been realized. "
— Bob
March 3rd, 2020
" EVERY THING SEEMS TO BE WORKING FINE AT THIS TIME. "
— ANDERSON
February 16th, 2020