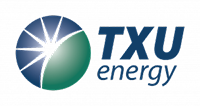 PUCO# :
DO NOT DUE AUTOPAY-THE DEDUCT PAYMENT 5 DAYS BEFORE
" I HAD autopay and my account was deducted 5 days before due date. They don't know or care if you have other accounts that's due. I REMOVED autopay, and looking for a NEW service provider. I'm done. Plus the price continues to GO UP, even if you're not using much energy. "
— Dup
June 26th, 2020
" I have to call them every month. They give me the run around. The app is poor and inconsistent. "
— TXU....why?
June 22nd, 2020
No class when leaving TXU
" I selected another provider when my contract ran out through power to choose that was 20%- 25% cheaper. For the three days it took to convert to the other provider, TXU raised my rate by almost 50%. Classless. Lost a potential future customer. "
— Jeff Jarabek
June 12th, 2020
Great customer service rep.
" I have called TXU numerous times and always get stuck talking to someone who talks so fast and makes me feel stupid. I get frustrated and end up hanging up! This evening I called and spoke with Walter and he was phenomenal!! He was so patient and walked me through everything step by step! Thank you Walter for your kindness "
— Heather G.
May 26th, 2020
Txu Energy is awful company
" TXU Energy allowed someone else to open a account with them using my name and ssn. I didnt authorized anyone to use my info. And because TXU does not want to take a loss they are trying to force me to pay. Eventhough I filed a police report, BBB report, CFPB report and TFC report. There employee's have been very rude and even hanging up on me while I was talking. "
— TXU Energy
May 18th, 2020
a question about my reward for refer a friend about me and about the other person
" My experience was suck, i am so mad the 9 people talked to me do not know anything so why you hire people like these, everybody transfer me to somebody else.... stay on the phone for nothing simple question to know about refer a friend...that is all "
— maha bundy
May 14th, 2020
" Total scum. Got slammed by TXU. Filed a complaint. The only thing that saved them is retention time of records required by law. There all in it together. When I switched I had to prove to them electric provider availability. I proved it and it burned their @$$. "
— Idiot
April 3rd, 2020
" I switched to this company over a year ago and it was the biggest mistake! My bill is about double every month what it used to be with my old provider and they charge a crazy amount for delivery charges! I'm very happy to switch back to my old company that was actually affordable!!! My winter Bill's would cost around $400 ($300 for the electric and $100 for delivery charges) I definitely wouldnt reccomend switching to txu unless blowing money is something you enjoy! "
— Too pricy!!
March 24th, 2020
" I would recommend TXU to anyone looking for a reliable electric company. I have a reasonably priced bill, and they are active in preventing any issues that may come up from escalating. "
— RAC
March 5th, 2020
Don't trust the billing department
" On Feb 14th I called to have my service transferred and I was informed they did not service the location I moved to. I then told them to cancel my service on the 29th of Feb. On March 2, I called to verify the account was closed, I was informed no. I told the rep I requested it closed on the 29th. The rep credited me for 2 days and told me the final amount I owe was $85.13, which I immediately paid. On March 3rd I received an email stating I owed another $42.19. I called and the rep was basically rude with me, stating they had to listen to the recordings. I advised the rep it was wrong for them to tell a person the final amount then later charge an additional amount. I also have the calls recorded as well. I will never recommend TXU nor use them again. "
— TexasResident
March 3rd, 2020
" I got ripped off by TXU today. I signed up for average billing, and after 12 months my cumulative balance is $97! I am someone who never uses more than 1000 kwh on any month., and $97 worth of electricity is about 1000kwh at my rate. This basically means that throughout the year I was undercharged for my usage, and I got slapped with it at once at the end of my contract. When making the decision to sign up I read the information about the average monthly billing on TXU website, which is very misleading:

"With this program, you don't pay less or more. Over the course of the year, you'll pay the same on this program as you would if you weren't on the program. However, the payments are pretty even throughout the year, so it's easier to manage your budget."

My experience made me believe that average monthly billing did not work in my interest as a consumer as it was advertised. On the contrary, by lowering my monthly bills, and at the same time growing the my cumulative balance, TXU made me believe that I was getting a good deal "
— Eugeniu
February 6th, 2020
Worst company higher bill
" They will change your plan without giving you a notice and will put your on higher monthly rates the worst electricity company "
— Zayn
February 6th, 2020
" Horrible people absolutely no care for their customers. Shuts off electricity on elderly people in the middle of winter even knowing their is payments being set up! "
— Tessa
January 31st, 2020
Dont Give Customers Enough time to Pay
" TXU guest service representative Lied they did me the same way have an elderly person in the house and cut the lights off couldnt give me enough time to pay two days for the day they cut it off I wish I never had to listen to them saying it was a good company no respect no care for the elderlys My bill was $415 dollars I paid $300 all I was $115 they cut the lights off I call TXU to explain that I had an elderly person and their dad like the man for me to get the money I didnt have until Friday "
— Flo
January 15th, 2020
" I have had TXU for 3 years now and their prices are a scam. I have tried both free nights plan and energy saver plan and there is NO difference in the prices. Last winter one of my bills was over $200 dollars one month. When I called to ask why the rep asked me about my appliances...which I told him where all natural gas. He told me that because the summer before was so hot in Texas that the company had to "buy" electricity and "oh well". TXU estimates all their bills, I know where my meter is and have NEVER seen anybody come out and read it...not once. I live alone in a small two bedroom house but my bills are always at least $200 or more. I was promised this last time to get 9 cents a kwh but in the contract and on the bill is actually a sliding scale....to get the 9 cents I have to use more energy...the less energy I use it costs more per kwh. So TXU gets their money no matter what! Can't wait to switch providers in February.... "
— JeffL
January 4th, 2020
worst energy company in texas
" high price. bad service "
— lay
January 1st, 2020
" I made a payment for $83 on the app
It processed 3 times!
Was told it would be resolved the next day.
Next day happened , was told it would be taken care of THE NEXT DAY ...
Called again the NEXT DAT, and was told it would be fixed in the next 24 hours !! It wasnt until I made threats to make the issue bigger than what it needs to be and close out my account that I had my money back in my account in 30 minutes. Trash . The app I used to pay asked for me to enter a amount to pay, and if thats an option why allow an above amount to process.
Fix your stuff "
— Bitch ass robbers
December 27th, 2019
" It took 2-3 days to turn on our electricity because the previous tenant left without paying his bill so a hold was put on our apt unit. What another irresponsible person did does have a bearing on us. So why was it made to be a hassle for us? Secondly, the due dates vary ridiculously from the 2nd to 8th of the month, which makes submitting payment another hassle. When we were late a few times, we were denied the late fees to be waived. Finally, the rates were OK, but definitely not great. Will be switching to Frontier. I suggest others do the same. "
— J. Mtz
December 15th, 2019
" I had talked to the scheduling department and was told that someone was coming within a week. After that time has elapsed, I called to see what was going on just to find out that my order was there but wasn't actually scheduled. After that was taken care of I finally received a date, the technician came out and couldn't get the thermostat connected to the WiFi. He said that it was the "internet password" even though other devices inside of the store, laptops, and customers cell phones had no problem connecting with the same exact password. I had called to request another technician at another date and they asked to speak to the one present. He had the audacity to say that I needed to call the internet provider to see if my password was correct after all the devices were being connected, even his cell phone was connected with the same exact password. He disconnected the thermostats and said that he had to come back out and that the center was going to talk to technical support and give me a call in 30 minutes. After about 45 minutes passed, I called back and was told that they had no intention of sending him or anyone else back out because since the technical didn't know how to connect the devices I'm considered ineligible. So since they were part of the package, I'm looking into another provider. "
— Lied to
December 5th, 2019
Horrible Horrible Service
" TXU Energy is the WORST.

Sense signing up with this company, I have had nothing but issues.

The most recent issue:
Changing my due date WITHOUT even asking or informing me of said change and billing me 4 times on separate charges sense moving.
When I contacted the customer service, all I kept getting was "I'm sorry, but we have no say in when the meter is read"
I get that, but YOU do have the power to update my due date back to what it was and has been sense Feb.
So sense my bill has already "generated" y'all refuse to change my due date. The only thing yall are saying you can do is set up a payment plan, but I will still be charged a late fee even tho I knew NOTHING about a date change.
Not only that, but customer service tells me to call back for a one time curtsey fee removal for "when I get back on track with my payments".

Um excuse me? I have paid on time sense signing up and have never been "off track".
Yall changing the due dates to trick people into paying late and racking up the late fees for your benefit is so bad.

Your employees leave out critical details and then tell customers there is nothing yall can do to help. Yall have told me lies about pricing and never seem to want to help or take blame for your mistakes. "
— M.B.
November 21st, 2019