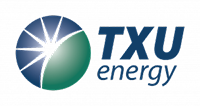 PUCO# :
" worst ever after 20 years of been there customer .They lie too much when they explain plans , you will realized it when you move out of your house and discontinue your service. "
— sonny
November 11th, 2019
30 years customer and will be over this month
" 30 years and never anything like this year. Renewed on the recorded line that I also recorded. was told the new plane was same as old plan just went from a year to 18 months. A couple months ago noticed summer bill was higher then last year same month and used less this year 1311 vs 1300 kw added 85.00 this year turns out price rate was up to 13. vs 10 i think. finding plan this week and when TXU trys to charge me disconnect will be playing the tape for them and media. "
— Ron H
October 23rd, 2019
" I had someone come to my door and unfortunately I answered it - something I rarely do if I don't know who they are. She was from TXU and talked to me into switching providers. I told her I was very unhappy with my current provider because they couldn't seem to get my direct pay from my bank set up. She assured me it wouldn't be a problem with TXU and so I switched with those assurances. I provided the necessary information. Well - you guessed it - in 3 months time i've received 2 disconnect notices because I assumed that they were taking payments directly from my account. When I called them they told me that they had no idication or information about direct debit. I was suppossed to have gotten a $250 rebate credit card. I won't get that now I'm sure - either way i'm switching as fast as I can from this show. Oh - I did try to give them information over the phone but you can't talk to anyone but their automated agent they are so proud of. I waited 30 min. on hold waiting to give them payment information before I finally hung up. I'm beginning to think they don't want you to have direct debit so they can collect more disconnect fees. RUN as fast as you can away from this sorry bunch - lower rates maybe but they'll get to you in the end. "
— Disgruntled Dennis
October 22nd, 2019
" I was tricked into an 'awesome' free nights plan. Except this is actually the most expenisve bills I have ever received due to various charges and fees that were not estimated for me upfront. They sneak these charges in so they can bill you ridiculous amounts once you are trapped into a contract with them. Then they did not send me an email when my bill was due but were somehow able to send me an email 5 days after it was due, charging me a late fee and a disconnection notice fee after only 5 days when they are the ones that did not send me my bill to begin with. I cannot wait for my contract to end so I can leave this horrible company. "
— Adam
October 21st, 2019
" TXU stold my account from my chosen provider and won't correct their error. They admitted it was 100 Percent their fault and there are tape recordings which back that up. But, they won't follow through with getting my service plan restored. These people have deceptive practices, they lie and don't follow through on promises. "
— Jeri Arnold
October 16th, 2019
" Did not receive second card as promised. Called and TXU confirmed it wasn't used. Said to make another monthly payment and it will be sent out. Made 2 payments and still not received. Called again. After 15 minutes to get to correct person I was basically called a liar and agent was very rude. I hung up...Mad...Crooks.... "
— Marc Gentry
October 14th, 2019
Rates and TDU delivery charges very high!
" A quoted price of .87 per kWh ended up being .154 (almost double) for billed usage of 626 kwh totaling $62.90. TDU charges and "other fees" total $32.66. Total bill $96.99 to cool an 800 square ft apartment with thermostat set at 78-79 degrees. I will never use TXU again and cannot recommend them to any. I've been with them for years and they were fair. Now they're just outrageous. I changed plans but not feeling very hopeful. Customer service rep said he's in Nicaragua. "
— Disappointed txu customer
September 30th, 2019
Liars and horrible customer honesty and support
" I accidentally overpaid my bill by over $1400.00. That was August 30, today is Sept 30, no refund yet. Every CSR I spoke to has lied to me about when it was or was not issued, supervisors too. EXTREMELY dishonest company. "
— Dishonest do not use
September 30th, 2019
Be carefull, very good advertisor, very cheeting company that charge you 50% more
" I am a prof, I wanted to move out after three months in the new year (after being their customer for a year) so I did not respond their renewal letter (as they push you to make a contract for one year and I knew I am not staying for the whole incoming year, and you presume they charge you if you do not fulfill the contract), then they charged me %50 more per kWh! from 7.2Cent to 10.8! for about 6 more months (I had to teach 3 more extra months). As they did not inform me in their letter about this huge jump in the rate, I believe they intentionally do that. I asked from a few other people who had plan with TXU and they said they had similar problem with TXU, so they are absolutely cheating and they definitely know what they are doing.

just imagine they sell you something (even they do not produce!) %50 more expensive for 6 months. "
— unsatisfied customer
September 2nd, 2019
" Simply put TXU is very expensive! My very first bill with TXU was over$500.00 the next over $600.00 . New appliances, air conditioner is on 78 when home and 80 when not at home ......bill is still expensive! My husband think that our bill is based on what they think we are using and not actual usage. Our home is 1,500 square feet. I can not recommend TXU Energy! "
— Jo
August 18th, 2019
" My biggest complaint is that they will not adjust your billing date based on what works best for you. I called to request that my mothers billing date be adjusted for when she receives her social security check and they would not budge. Currently, her bill is due before she gets paid and she is constantly receiving disconnect notices and late fees because it is hard to budget on the limited means shes provided. Even though she is disabled and elderly, and its in the middle of summer in TX, they still plan to disconnect her because she cannot afford to pay the $30 they are requesting for the extension. I completely regret having changed her service to TXU. Dont expect them to accommodate you. They wont. "
— Disappointed in TXU
July 28th, 2019
" Nikki was extremely helpful and friendly when I had questions about my bill. "
— Shannon
July 18th, 2019
Good at first, horrible after
" Changing prices that are supposed to be fixed, hidden fees, snuck in fees, any possible weasely trick they can pull after they realise your not watching it like a hawk. Then there is the milling errors, OMG! At the biling errors! That when you realise customer service is non existent if you can manage to take 3 hours out of your busy life to wade through an automated maze of phone answers that LOVE, i mean LOVE to hang up on customers. Seriously these robo operators would touch themselves inappropriately to the thought of hanging up on people if they could. Then if you do finally get a human there will most likely be 5 language barriers between what you both speak. Its not fun. I could go on but im tired of typing, you get the point..... seek service elsewhere. "
— Sasquatch
July 16th, 2019
The guys went above and beyond!
" First of all I have to say this was one of the worst experiences ever. I would also like to add that these two gentlemen Rocky Rayos and Cosme Ortega out of Midland Texas went above and beyond for me trying to fix what happened to my electricity and why it took 3 days to get it back on after a mess up from the company. No offense due only to the fact these gentlemen were genuinely concerned and worked diligently to help me in figuring out what was going on and why. In my opinion the customer service was fantastic. The organization and something with dispatching is way off. Me and my two young boys went almost three days without electricity that was suddenly shut off three weeks after starting service. This was due to the wrong meter number as well as the wrong address. If these guys didnt care so much this review would not be good it would be horrible. "
— Tish Pullen
July 13th, 2019
" Said I needed a 50% down payment in order to get an extension lol. Ive never had a disconnection or got an extension in the past and Ive been with them for a year and a half now. I can say that my light bill is cheaper than when I had Direct Energy but their customer service isnt the best. Molena Orellan, a manager, gladly declined my request after I told her what my situation was. I just think they could be a little more understanding is all. "
— JC1993
July 9th, 2019
" I had the opportunity to speak with a supervisor named Irwin ( not sure if spelling is correct). He made me feel valued, despite my reason for the call. He continually went above and beyond what I expected. He is truly some one who cares and I'm grateful for his genuine help that while some think maybe small, his proactive and efficiency left an everlasting imprint of gratitude. Irwin assured me that we were taken cared of. Thank YOU Irwin "
— Wanza
July 8th, 2019
Not much help when needed
" I was in the process of moving and paying my final bills so I made my last payment and left a forwarding address. Never received anything until I got a call that I owed $64 but it was too late and already turned over to collections. Paid them the $64 with an apology for the inconvenience, but they decided to ding my credit anyway. Seemed kind of vindictive to me. "
— Jeremy Shumake
June 24th, 2019
Does NOT understand LIFE happens
" This company lacks compassion for it's customers. No one anticipates not being able to pay their Utility Bill. Yet LIFE happens at times things will occur beyond your control. Unfortunately, those occurrences will present a financial challenge. Therefore this is NOT the Utility Company for people who fit this scenario. You will be made to feel it's your fault that things happen beyond your control. BIG Business Company and have become the WORST at customer service. "
— MrsMMB
June 10th, 2019
Horrible Customer Service
" I have been a customer for 7yrs, apparently my contract expired in March I got a bill for almost double of what I was paying, contacted customer service so that they could resolve my billing issues and help attempt to adjust my bill and was told that the higher rate was what I had to pay since I didn't renew my contact. I have paperless billing with them and was told I should have received a letter stating the contract was ending in January, what is the point of paperless if you can't retrieve the information when you're online. So my contract ends and the rates go up. Funny thing is when they want to solicit business they can call you all day but as a customer they can't call you about your contract and discussing rates instead customer service gets an attitude and speaks to you as you don;t have a choice but to pay the rates they decide to bill you for. Currently looking for a new company with better customer service that will treat you like you matter. "
— Michella B
May 21st, 2019
The worst customer service
" I have had TXU since I moved out of my parents house. Was referred by my father who had them for years because he hates leaving companies hes loyal. Which TXU dont care about loyalty why would they. Anyways I had a high bill they put me on a payment plan to lower my bill which is to add a payment to my next months bill. My next months bill was high again and I mean 459 dollas high. It seems there was something wrong with my AC which caused the issue. So I called again TXU guy made me get on a contract and told me this would lower my bill. Since I don't work. I received this months bill it should be less than 100 dollars but they added 350 dollar charge. I called to ask them to help lower this I would pay it but smaller payments I cant afford each month a bill over 200 dollars and they just say we understand but they dont help. Am I missing the email or text that there is no humanity or understanding of any kind? Did we just all become robots? I will pay what I owe but not all at once and they cant help. What a shame. As soon as this contract which I was forced into lied to is over I'm switching since they don't care about loyalty or humanity why should I care about being a customer. "
— Angry Customer
May 9th, 2019