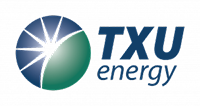 PUCO# :
" Said I needed a 50% down payment in order to get an extension lol. Ive never had a disconnection or got an extension in the past and Ive been with them for a year and a half now. I can say that my light bill is cheaper than when I had Direct Energy but their customer service isnt the best. Molena Orellan, a manager, gladly declined my request after I told her what my situation was. I just think they could be a little more understanding is all. "
— JC1993
July 9th, 2019
" I had the opportunity to speak with a supervisor named Irwin ( not sure if spelling is correct). He made me feel valued, despite my reason for the call. He continually went above and beyond what I expected. He is truly some one who cares and I'm grateful for his genuine help that while some think maybe small, his proactive and efficiency left an everlasting imprint of gratitude. Irwin assured me that we were taken cared of. Thank YOU Irwin "
— Wanza
July 8th, 2019
Not much help when needed
" I was in the process of moving and paying my final bills so I made my last payment and left a forwarding address. Never received anything until I got a call that I owed $64 but it was too late and already turned over to collections. Paid them the $64 with an apology for the inconvenience, but they decided to ding my credit anyway. Seemed kind of vindictive to me. "
— Jeremy Shumake
June 24th, 2019
Does NOT understand LIFE happens
" This company lacks compassion for it's customers. No one anticipates not being able to pay their Utility Bill. Yet LIFE happens at times things will occur beyond your control. Unfortunately, those occurrences will present a financial challenge. Therefore this is NOT the Utility Company for people who fit this scenario. You will be made to feel it's your fault that things happen beyond your control. BIG Business Company and have become the WORST at customer service. "
— MrsMMB
June 10th, 2019
Horrible Customer Service
" I have been a customer for 7yrs, apparently my contract expired in March I got a bill for almost double of what I was paying, contacted customer service so that they could resolve my billing issues and help attempt to adjust my bill and was told that the higher rate was what I had to pay since I didn't renew my contact. I have paperless billing with them and was told I should have received a letter stating the contract was ending in January, what is the point of paperless if you can't retrieve the information when you're online. So my contract ends and the rates go up. Funny thing is when they want to solicit business they can call you all day but as a customer they can't call you about your contract and discussing rates instead customer service gets an attitude and speaks to you as you don;t have a choice but to pay the rates they decide to bill you for. Currently looking for a new company with better customer service that will treat you like you matter. "
— Michella B
May 21st, 2019
The worst customer service
" I have had TXU since I moved out of my parents house. Was referred by my father who had them for years because he hates leaving companies hes loyal. Which TXU dont care about loyalty why would they. Anyways I had a high bill they put me on a payment plan to lower my bill which is to add a payment to my next months bill. My next months bill was high again and I mean 459 dollas high. It seems there was something wrong with my AC which caused the issue. So I called again TXU guy made me get on a contract and told me this would lower my bill. Since I don't work. I received this months bill it should be less than 100 dollars but they added 350 dollar charge. I called to ask them to help lower this I would pay it but smaller payments I cant afford each month a bill over 200 dollars and they just say we understand but they dont help. Am I missing the email or text that there is no humanity or understanding of any kind? Did we just all become robots? I will pay what I owe but not all at once and they cant help. What a shame. As soon as this contract which I was forced into lied to is over I'm switching since they don't care about loyalty or humanity why should I care about being a customer. "
— Angry Customer
May 9th, 2019
" AFTER PAYING THE BILL ONLINE, I RECEIVED A CALL THREE DAYS LATER SAYING THE POWER WAS GOING TO BE TURNED OFF IN 30 MIN OF RECEIVING THE PHONE CALL. TALKED TO A REPRESENTATIVE WHO WAS NOT HELPFUL AT ALL. SENT ME TO A ACE CHECK CASH TO GET A MONEY PACK CARD TO PAY THE AMOUNT TO KEEP THE LIGHTS ON. ACE DIDNT OFFER A MONEY PACK CARD ONLY AN ATM CHARGE. TXU THEN TOLD ME THAT THE CONFORMATION NUMBER WASN'T GOING TO HELP. THEY HAVE TAKEN MY MONEY TWICE. THEY WONT EVEN ACKNOWLEDGE EITHER PAYMENT EVEN THOUGH THE ONLINE BILL SHOWS THE FIRST PAYMENT MADE. IM FUMING!!!!!! "
— DARRYL
May 3rd, 2019
" Our bill jumped from $303.33 to $607.51, with ZERO change in kWh usage. ZERO! TXU sttaes its an Oncor demand charge increase on out TXU BILL and Oncor states its a TXU issue. In 2 weeks we have spoken to 6 representatives, 1 supervisor, submitted a dispute and no one can explain Nor can they correct the bill. There supposedly is no one who can explain or fix it the issue. The just keep reading the disclaimer about demand charges. We explained in GREAT DETAIL that if they would just pull the invoice history they would see the exact kWh on one bill and compare that it is a $300 diff. The same invoices we will be submitting to TX Public Utility Commission. This easy fix has become such a nightmare. We never had these issues with Reliant at our old location.STAY AWAY FROM TXU "
— Winnie
April 10th, 2019
" I have used TXU for years and all of the sudden i get my personal information stolen and am a victim of identity theft and i have had over $1000 stolen from my account and two additional accounts opened in my name and they are making me go through months and months of processes to get my money back even though they clearly know my information was stolen. How can They let other people open accounts in my name to begin with. They keep pushing my dates back to get the status on my account and I keep having to recall them because when I miss calls they do not leave any voicemails to call them back. Now they tell me they need a copy of the incident report from the police which they should have told me to get in the first place now I have to wait even longer for the process. Then they have the nerve to call me saying I now owe them the amount of money that I lost in the first place!? Never have I been more disappointed and humiliated that they did not communicate this within each other and make me feel like trash. "
— Disappointed customer
March 26th, 2019
" I had TXU for 8 years and I knew something wasn't quite right. I couldn't understand why I was being over charged for electric services, my bill was never low --despite the fact that I was ON THE ROAD 99.9% of the time and had everything UNPLUGGED AND OFF, except the KITCHEN AREA. MY BILL WAS HIGH EVERY MONTH NO MATTER WHAT I DID. I also CALLED them ALMOST WEEKLY -complaining with no RESOLUTION, except the would change the RATE PLAN and the BILL GOT EVEN HIGHER.

FINALLY -- I switch COMPANIES and my BILLS and the LOWEST they have ever BEEN. TXU was ANGRY for the SWITCH and decided they would RUIN my CREDIT --BY REPORTING ME LATE for 4 MONTHS in a SINGLE REPORT and ALSO they REPORTED me as a CHARGE OFF for 100.18

I DONT OWE THEM ANYTHING---THIS IS RETALIATION ! and MADE UP, PLEASE GO BACK AND LOOK AT THE REVIEWS from others , its the same PATTERN of BEHAVIOR. HOW DO THEY GET AWAY WITH IT.



"
— TXU IS SCAMMING CUSTOMERS
March 26th, 2019
" I live in an apartment with my child and my bills average 160.00 suddenly when the fall case. Check this, I turn off the appliances e.g. stove, washer, dryer at the breaker to ensure my bills are not high. Im typically gone for 7-9 hours a day and NEVER turn on the heat which is also turned off at the breaker. I use a space heater, FYI. I called several times to inquire why my bill in three years has sky rocketed. They had tried to throw out the holidays, family being over and cold weather!! First off, you stupid LIARS, my family does not even live near me and I have not used the central heating!!!! I threatened to call the news and a few days later a lady called from the txu executive presidents office to speak to me. She gave me a $50 credit- my bill was still over 100.00 that month. I know they are either price gouging or average billing because they were initially billing me for 14 days and I didnt notice. Then one day I compared my bills back to 2015
because I keep everything, and I was paying 70.00 for 14 days and I thought it was for a 30 day period. I was paying around 60 a month prior. Currently, My average kwh is .08!! Once I switched my plan to 12 months and received a 100.00 reward bonus that bill shot through the roof into the universe and they cant tell me why. Once I get rid of these thirsty, lying thieves I will never look back. I called the last lady at the presidents office to cancel my contract as she hasnt called me back- its been 4 days! I hate companies that take advantage of people "
— Manoy
March 1st, 2019
" Ive had them for 3 months now and the only time my bill was under 100.00 was the first month, it seems like it just keeps going up and up. Highly disappointing to a single mom of 4 "
— Shayna
February 24th, 2019
" The free nights is a nice program. It'll be better if the nights started at 7pm instead of 9pm. My only issue is with the centrepoint fee which seems to double my electricity bill. "
— Kay
February 10th, 2019
" I used more energy every month and instead of them continuing to charge me a rate or a little higher rate they charge me a fee and add it on my last bill. If you have a house go solar these electricity companies have been robbing people any way they can. "
— OG
January 23rd, 2019
They send out confirmation letters confirming they received payment and then shut you off and won't turn you back on when the mistake was on their end
" They have horrible customer service didn't make the situation right when the mistake was on their end why send out a confirmation that are confirming you received payment and then shut them off whatever happened with on that end and you shouldn't send out a confirmation letter especially one that says to disregard any other notices worst customer service ever and one of the highest rates I got a $40 prepaid plan for much "
— Pissed customer
January 16th, 2019
" Worse company ever!! They don't keep there word!!!!! I'm going back to Reliant ASAP...
Shouldn't have never left especially after being with Reliant for over 15 years!! "
— Trish
January 2nd, 2019
" I am a degreed engineer and investigate major industrial accidents and I was totally mislead and flat ass tricked in to paying 15 cents per KWH but it was fixed. Further, they fail to respond to my complaints. I may take them to court just to give them the exposure they deserve. I understand there is a commission that i can also contact. Now you know how they pay for all those stupid ads. "
— pissed off in kingwood
December 21st, 2018
" I was a customer of txu at my old place and NEVER got my electric cut off or paid a late fee. When I moved into my new place I thought I would be a loyal customer to txu and get that service again, WRONG! They tried to make me put down another deposit of $250 after being with them and showing for a year I can pay, so I declined. A couple hours later I get a call from a supervisor saying that they could offer the service with no money down. I declined the offer because I had to get another electric service so I could get my keys to my apartment. So fast forward a month later and come to find out the new electric company messed up my apartment number and put the service somewhere else. So trying to be a loyal customer, I called txu back. I told the young man what I was offered last month and he asked for the phone number so he could look up the call. They looked up the call and heard that the rep was being a bit deceitful saying things under his breath so I wouldn't hear him. So they offered me the plan I wanted with a $100 down payment split into 2 payments. I told the young man that I didn't want to do that either because I was promised something else and I felt like they were taking advantage of me. When I woke up this morning I decided that I would give them one last chance to get things right, so I called txu to take that offer. Come to find out they didn't notate ANYTHING we talked about in my notes so no one even knew I spoke with someone the day before. So I asked for a supervisor. They wouldn't even go back to listen to the calls when I told them I spoke with someone. The supervisor was very unhelpful and wouldn't even try to satisfy a customer. They are NOT loyal to their customers so I nor my people will not be using txu again. "
— Cheyenne Graham
December 20th, 2018
" I am paying almost as much this winter as I paid over the summer. Prices have drastically increased since I renewed! Not to mention I was misinformed by the agent when I renewed. They make it confusing with this charge....and that charge.....and this credit if......blah! blah! Will be switching. "
— Paula
December 12th, 2018
Terrible Electric Company!
" TXU is the CRAPIEST electricity provider. There rates are high, probably highest. You have read their fact label very carefully. On top of that, they will charge you $25 Return Fee if the automatic credit card payment doesn't get process the first time. Don't buy electricity from this company and if you are current customer you probably paying alot higher charges than other companies, and I would recommend to switch your provider. "
— Khan
December 11th, 2018